Achieve Escambia 2018-2019 Leadership Council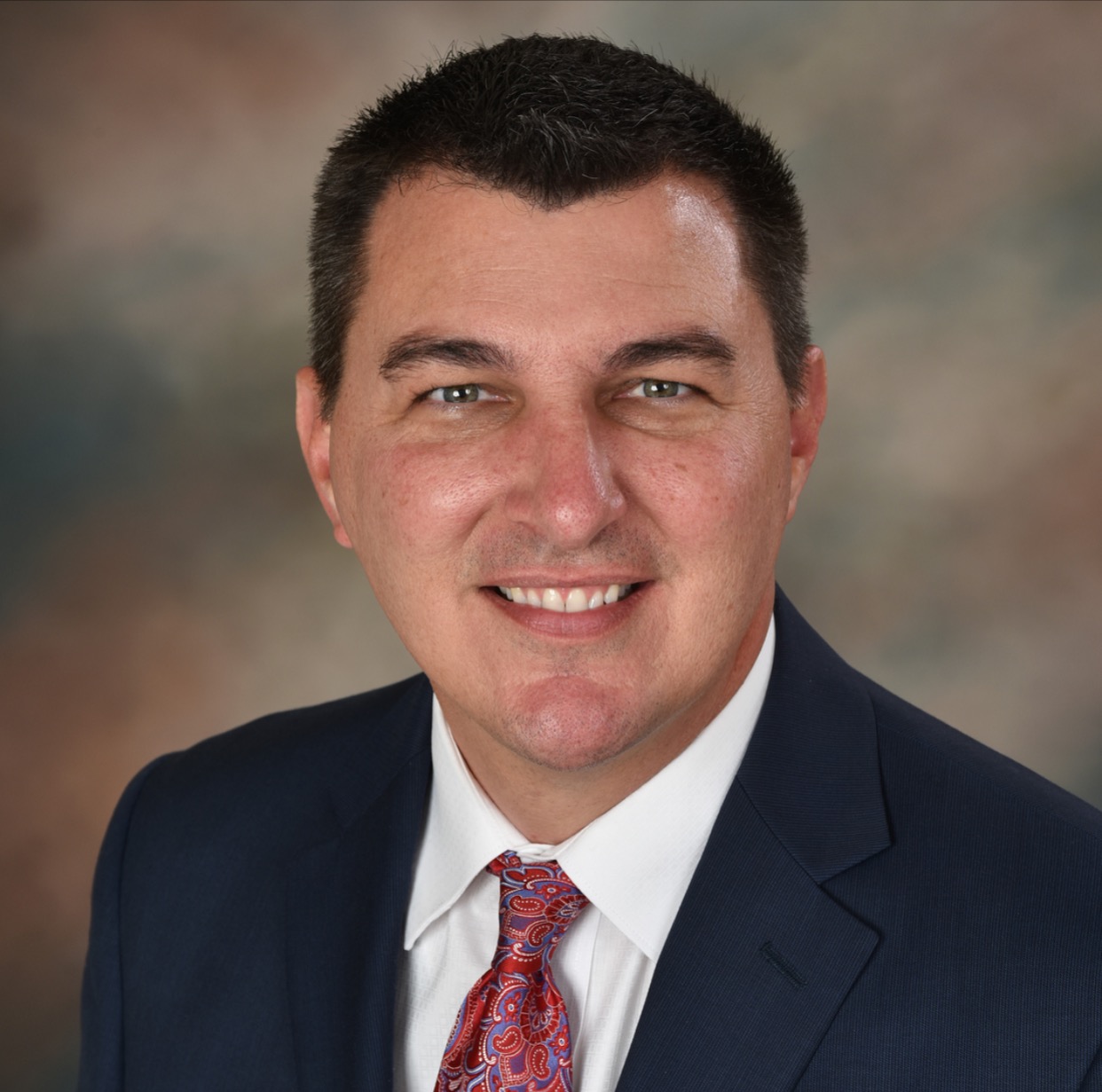 David Deliman
As Market Vice President for Cox's Southeast Region, David Deliman oversees day-to-day operations and serves as an advocate for customers, employees and Cox in the community. David joined Cox in 2004 and has served in numerous positions at both the field and corporate levels. Prior to assuming his current role in February 2016, David oversaw external communications for the Southeast Region; worked in broadcast journalism for nearly a decade; was a reporter in both Panama City and Pensacola; and led the day-to-day operations of the newsroom at WEAR-TV (ABC-Pensacola) as the station's managing editor. David is a graduate of the University of Florida's College of Journalism and Communications. David and Cox are proud to be involved in Achieve Escambia, as Cox believes strongly in investing in programs to advance educational systems in the markets it serves.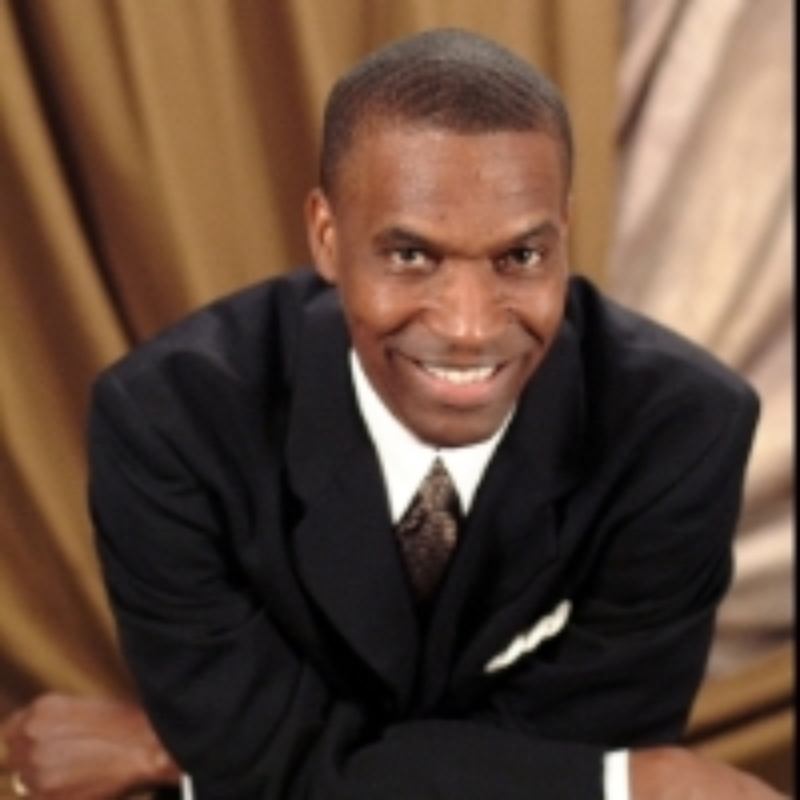 Lonnie D. Wesley, III
Lonnie Davis Wesley, III, was born and reared in Pensacola, matriculating through the local school system and graduating from Escambia High School in 1987. Wesley graduated in 1992 from Alabama State University with a Bachelor of Arts degree in Mass Communications (Public Relations). After starting on a Master of Arts degree in Christian Education at Reformed Theological Seminary in Jackson, Wesley finished at Selma University, graduating in 2006. He is currently working on a Doctorate of Ministry degree in Expository Preaching at Anderson University in Anderson, South Carolina. Since 2004, he has served as Pastor of Greater Little Rock Baptist Church. "I support Achieve Escambia because this is an effort to unify services with the goal of improving everyone's opportunity to be the holder of a life that they can gladly pass down to their children, and their children's children."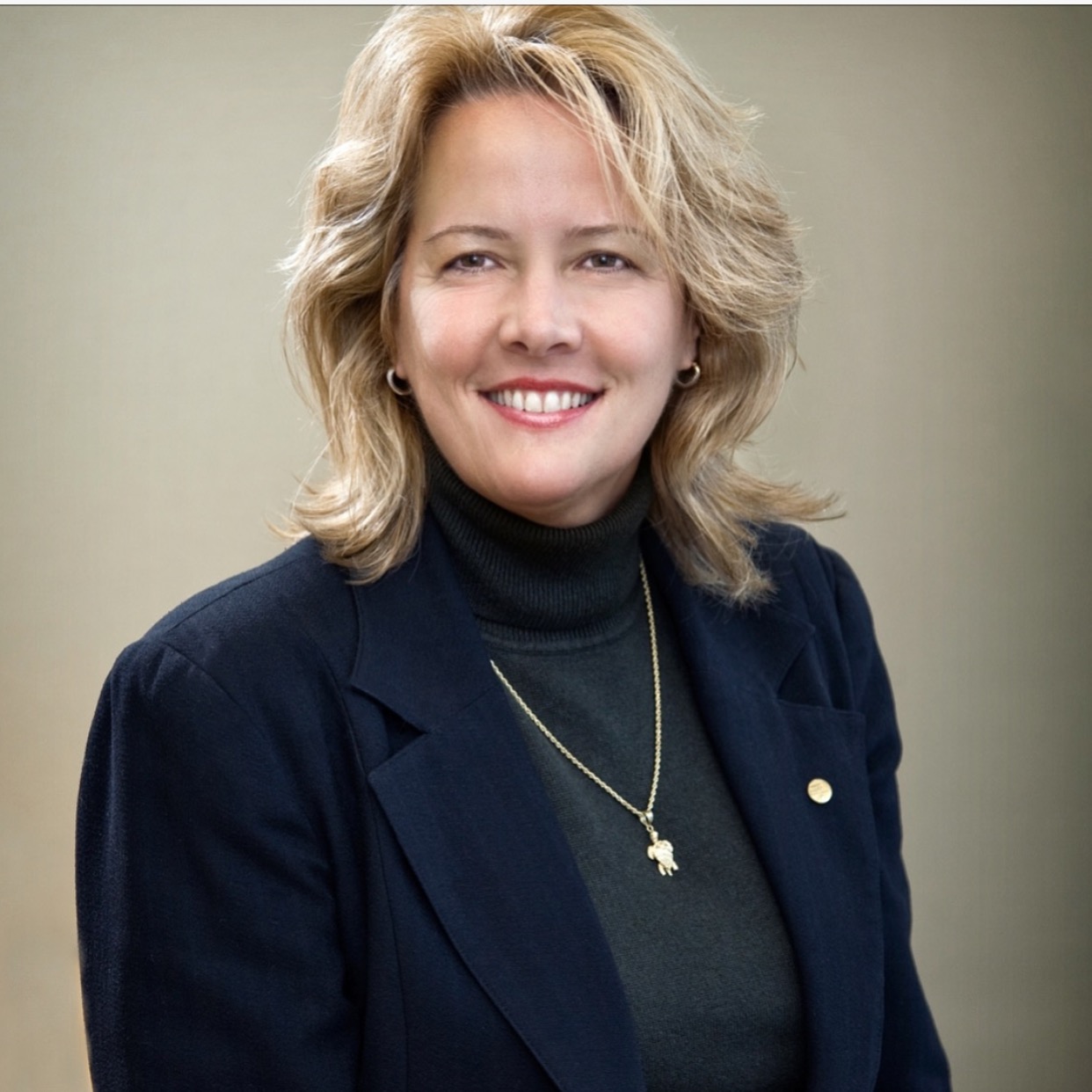 Debbie Calder
Debbie Calder is the Executive Vice President of Greater Pensacola Operations for Navy Federal Credit Union, overseeing the day to day operations of over 5,200 team members. Debbie has been with Navy Federal for 25 years and has led multiple business operations during her Navy Federal career. Debbie is a member of Achieve Escambia's Leadership Council and serves as a board member for Gulf Power Company, Sacred Heart Health System and the Florida Chamber of Commerce. Debbie shares Navy Federal's commitment to service and is proud to support Achieve Escambia's goal to help improve educational outcomes so the community succeeds as a whole.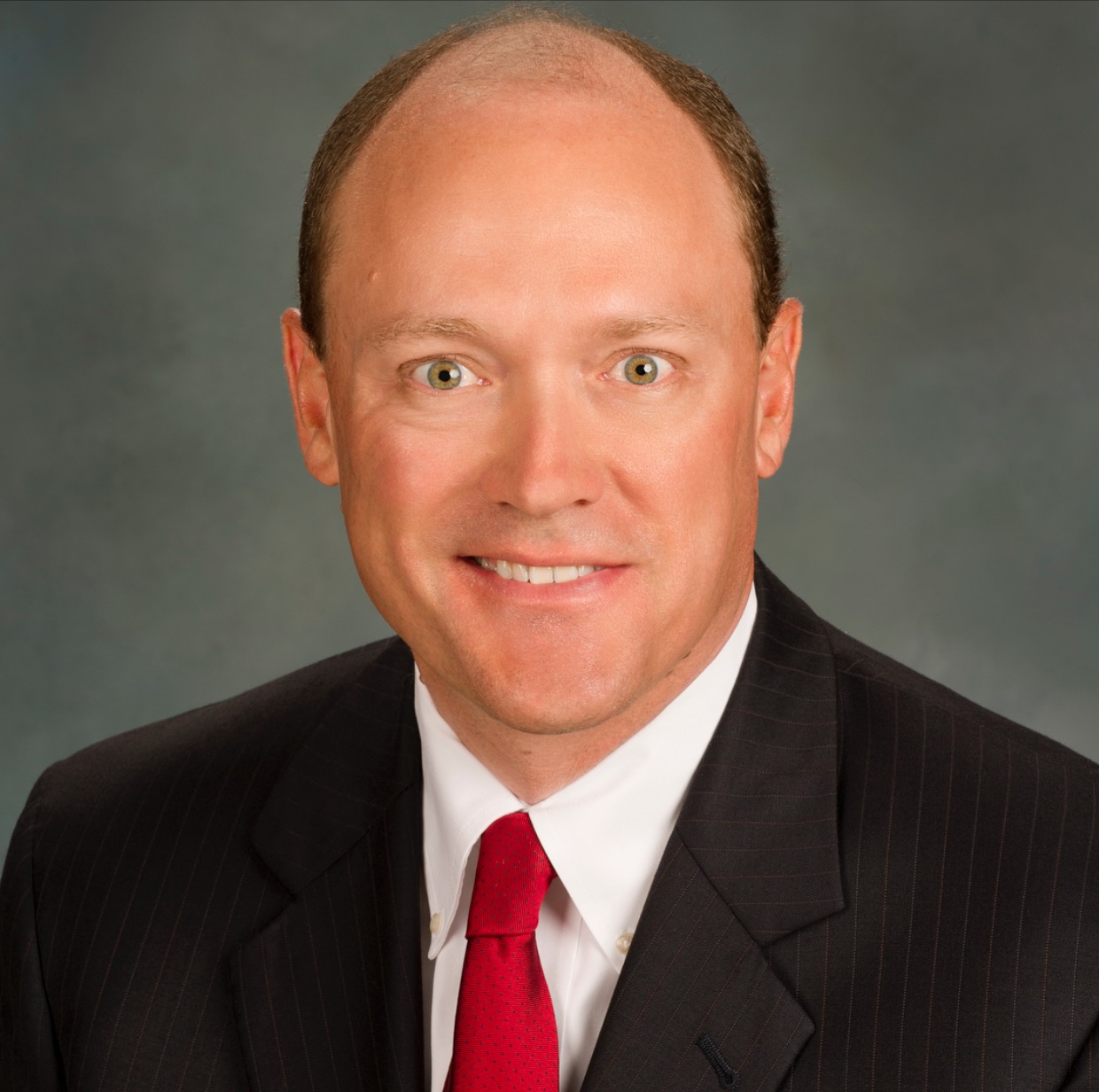 Stan Connally
Stan Connally joined Gulf Power as President and CEO in July 2012. Headquartered in Pensacola, Gulf Power provides electricity and energy services to communities in Northwest Florida. Mr. Connally began his career at Southern Company, Gulf Power's parent company, as a co-op student at Georgia Power in 1989. He has served as senior vice president and senior production officer for Georgia Power and in various leadership roles in generation, customer service, and marketing. Mr. Connally graduated in 1993 with a bachelor's degree in mechanical engineering from Georgia Institute of Technology. He serves on the Board of Directors of the Enterprise Florida, Florida Chamber of Commerce, Florida Council of 100 and Capital City Bank Group. He also serves as vice-chair of Enterprise Florida and vice-chair of Achieve Escambia. He has been appointed by Florida Governor Rick Scott to Triumph Gulf Coast, Inc.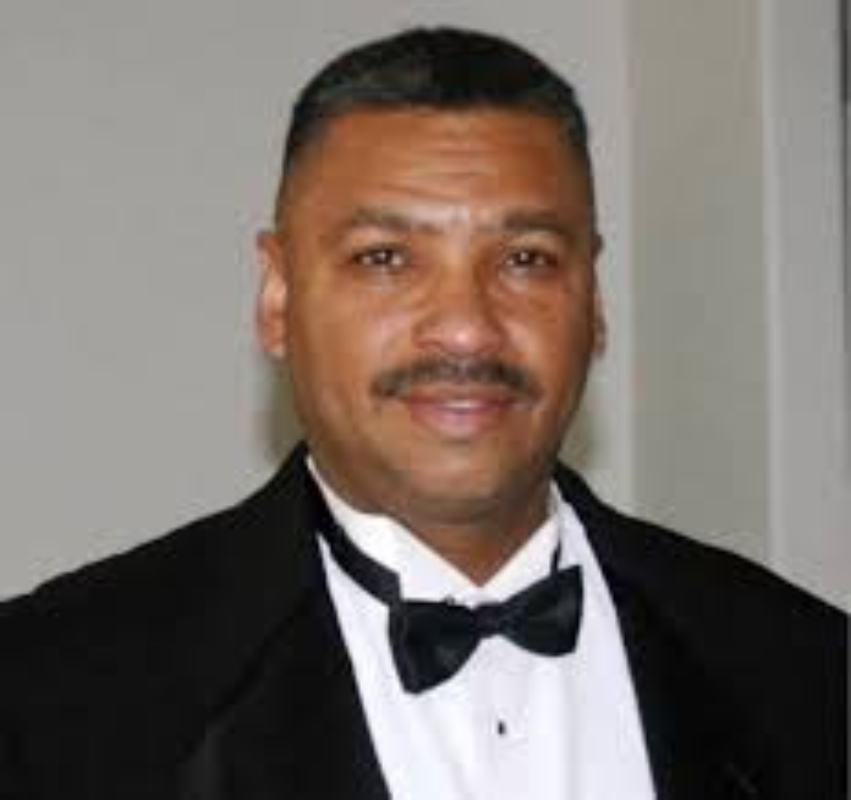 David Alexander III
Retired Police Chief David Alexander III is a native of Pensacola, Florida. David attended public schools and college in Escambia County, Florida. He served the community for 32 years with law enforcement services. David continues to serve the community as a local pastor and community leader. Through community service, David mentors youth and works with citizens and community leaders to build trusting relationships.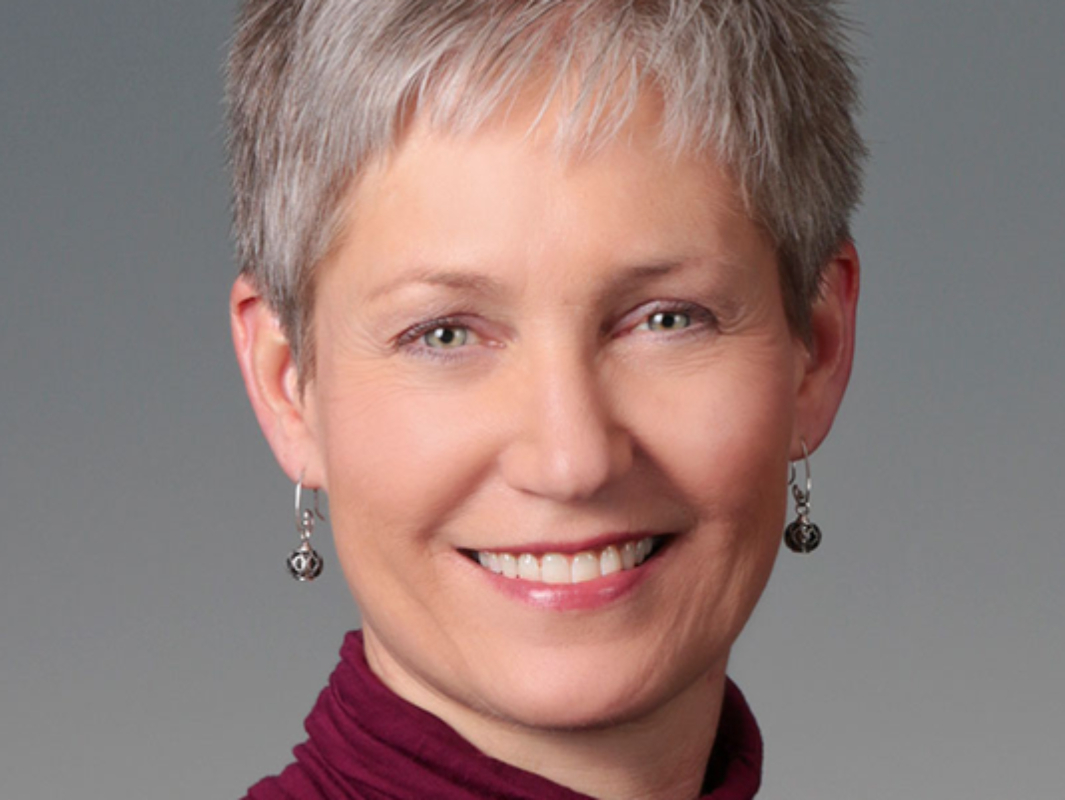 Laura Gilliam
Laura Gilliam, President/CEO of United Way of Escambia, has spent the last 21 years working in the nonprofit sector, 12 of those years within the United Way system. During her work at United Way of the River Cities in Huntington, West Virginia, she helped grow the VITA program, establish a substance abuse prevention partnership that engages 200 middle and high school youth, and expand an education coalition that focuses on early care and education and dropout prevention. United Way of the River Cities (UWRC) transitioned from a traditional model United Way to one that is actively engaged in community impact work and is seen in the community as a major convener around difficult issues such as crime and community safety, education, economic development, substance abuse, and most recently, race. Laura graduated from the University of North Carolina in Chapel Hill with a Bachelor of Science Degree in Business Administration.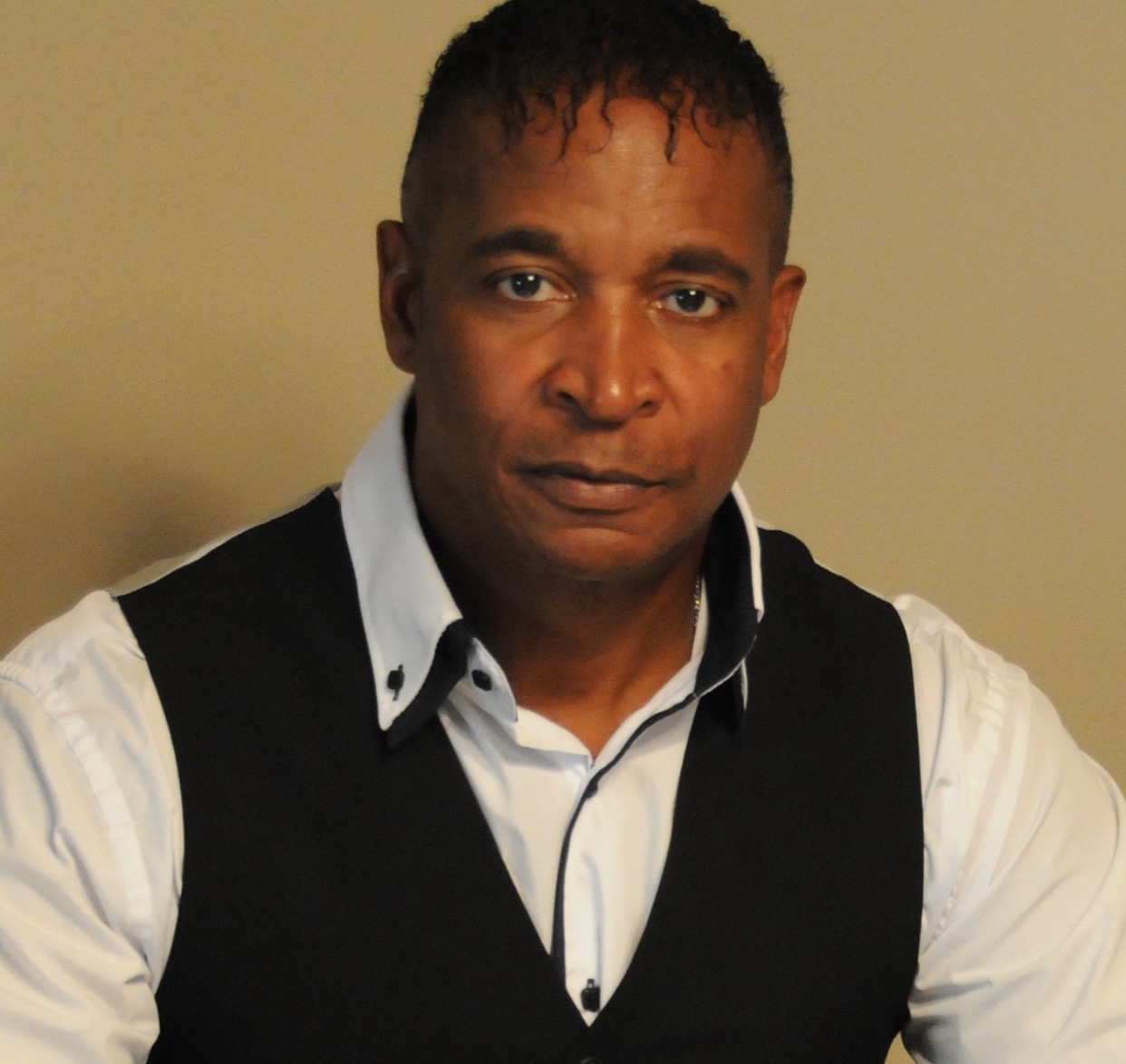 Doug Baldwin
Doug Baldwin, Sr. is an experienced business professional and Pensacola native. He is the CEO of Baldwin Management Group, Inc- the parent company of the Pensacola Improv Event Center. His impressive law enforcement career includes 35 years with the Pensacola Police Department and work with Florida's Domestic Security Task Force. Doug holds a Master's Degree in International Relations and a Bachelor's Degree in Criminal Justice. Doug has mentored many youth during his career, and believes deeply in promoting positive environments for our community's children to thrive in.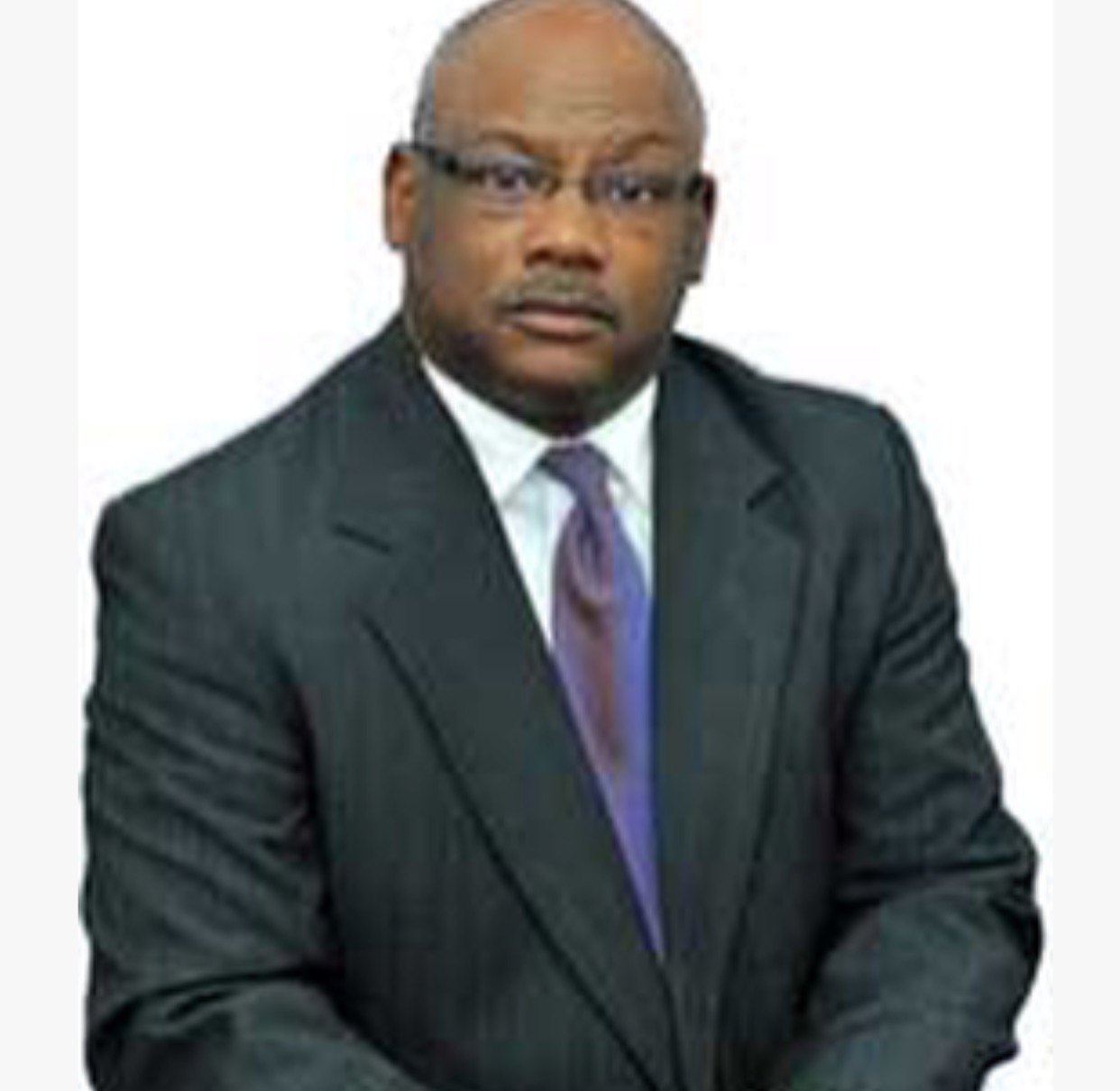 Douglas Brown
Doug Brown is an energetic, solutions-driven professional who excels at leveraging strategic alliances with a goal of increasing the quality of life for low-income citizens. His proven experience in community development, banking, and housing, coupled with his talents in nonprofit management, have earned him the leadership role of Executive Director at the Escambia County-based Community Action Program Committee, Inc (CAPC). His career has included private-sector roles in Community Development Lending with Bank of America and Neighborhood Lending Partners. Doug's public-sector roles have included working for the City of Jacksonville and with the Jacksonville Housing Commission.
Carol Carlan
Carol Carlan is president of the Sacred Heart Foundation. Carol worked in the financial services industry for more than 35 years and served as the first female president of a large regional bank in the Florida Panhandle. In 2007, she formed Carlan Consulting LLC, a leadership development company.Carol is a graduate of Pensacola State College and the University of Florida School of Banking. She is known for her heart-felt commitment to education, business and social issues demonstrated by her involvement in guiding dozens of non-profit organizations throughout her career.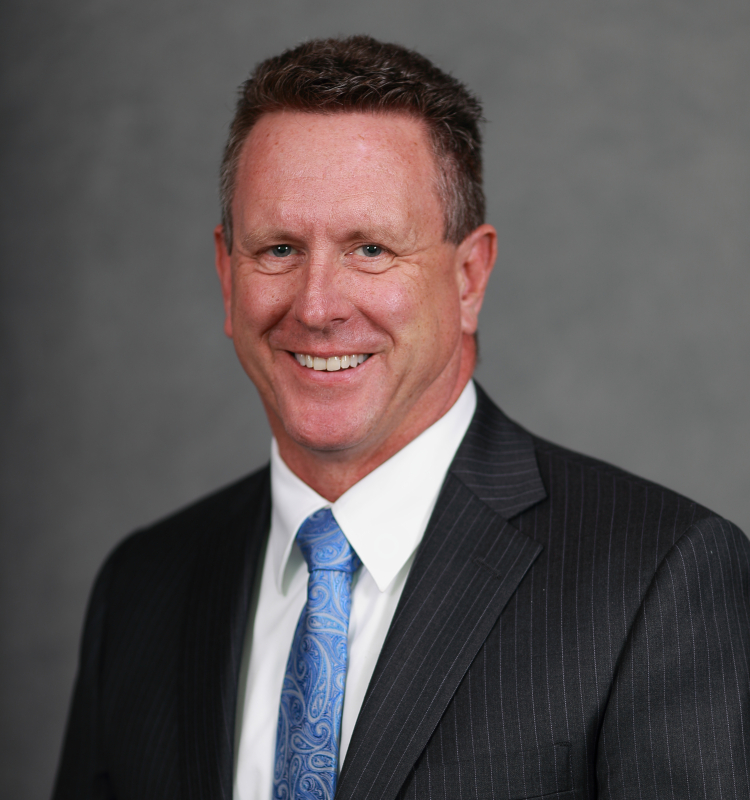 Matthew Coughlin
Matthew Coughlin serves as the assistant administrator of Escambia County. Before joining the county in July 2017, Coughlin served as the assistant director of the Pensacola International Airport, where he was responsible for the daily management of the Small Hub FAA part 139 certified airport, with a $26 million budget. Prior to his time with the city, he had a successful 24-year career as a Naval officer and aviator.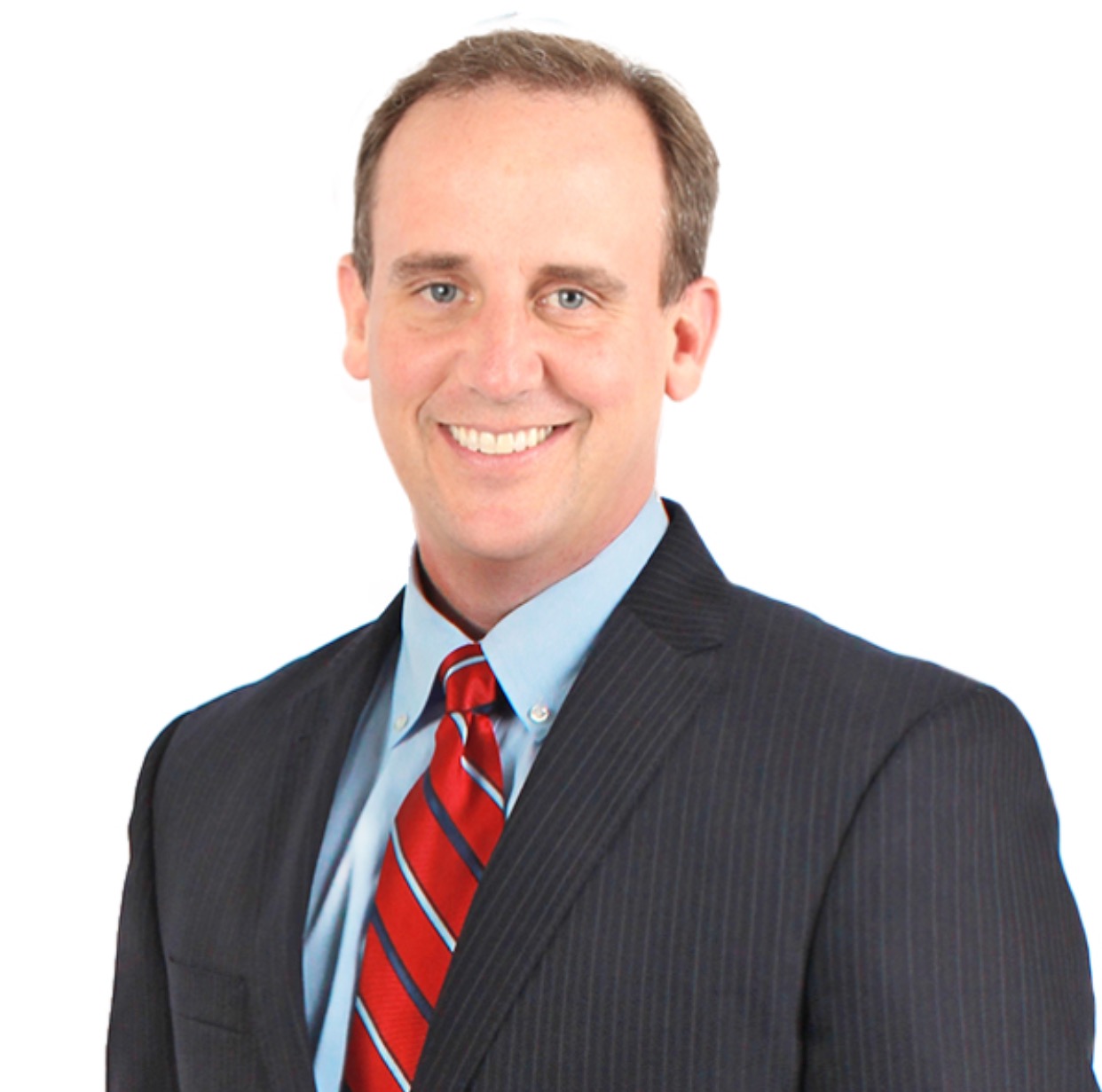 Mark T. Faulkner
Mark Faulkner is president and chief executive officer of Baptist Health Care, a three-hospital integrated health care system situated in Northwest Florida and South Alabama and employing more than 6,400 people. Mark has more than 24 years of health care leadership experience and has been with the system since 1993. Mark served as chairman of the Florida Hospital Association 2015-2016 Board of Trustees. He was honored by The Greater Pensacola Area Chamber of Commerce as a 2013 Pensacola Area Commitment to Excellence (PACE) Award recipient for Business Leader of the Year. Mark earned his master's degree in health administration from the University of Alabama at Birmingham and his bachelor's degree from the University of Alabama. Mark supports a collective impact approach to improving educational outcomes through the efforts and proven methods adopted by Achieve Escambia.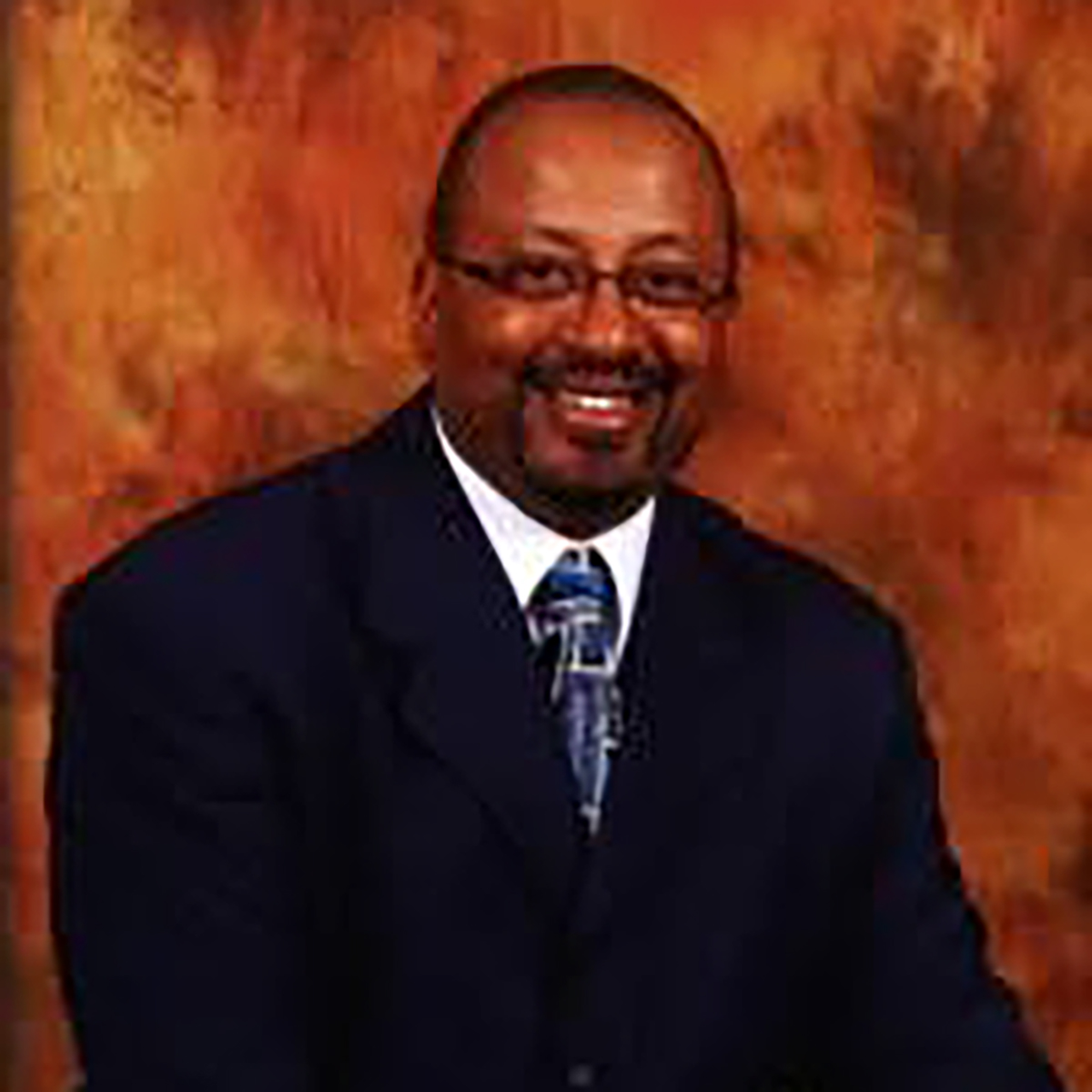 Henry Hawkins
Henry Hawkins is the Mayor of the Town of Century, taking office in January 2017. He holds an Associate of Applied Science degree in Education and Training from the Community College of the Air Force (CCAF) in Montgomery, Alabama, and a Bachelor of Science in Liberal Arts from Excelsior College in Albany, New York. Mr. Hawkins is a former adjunct instructor at the Pensacola State College, Century campus- where he has prepared students to sit for the GED exam since 2008. He also served in the United States Air Force, where he was stationed at Tinker Air Force Base in Oklahoma City, Oklahoma for nearly 20 years. During his time in the United States Air Force, Mr. Hawkins focused on leading team exercises, group discussions, and assigning instructors to conduct training seminars. Mayor Hawkins is passionate about education and training others to achieve success in their chosen careers.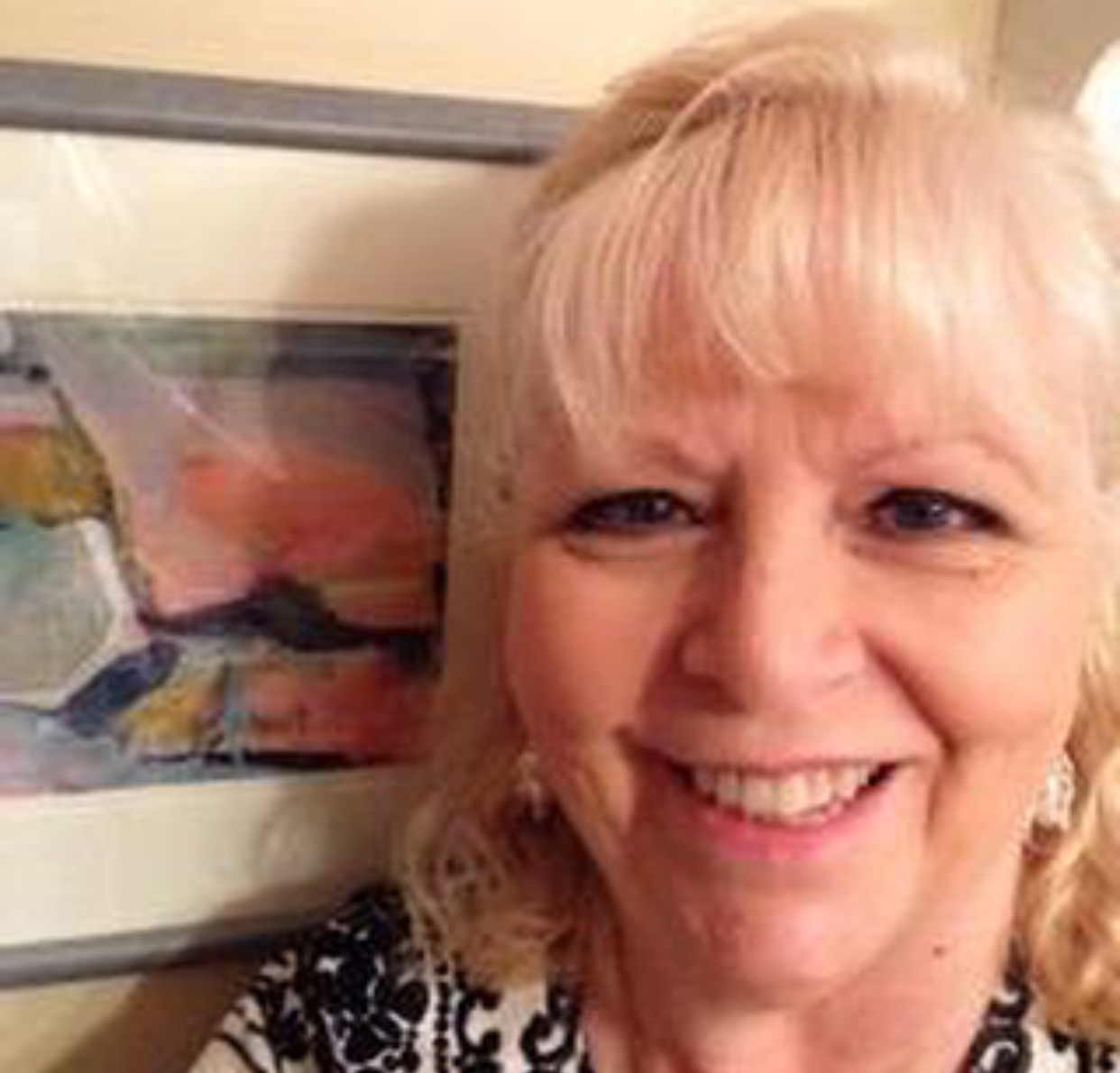 Donna Harper
Donna Harper has taken her passion and advocacy for quality public education to local, state and national arenas. Donna serves on the Governance Board of the Florida Education Association, the Escambia Public Schools Foundation, and the Achieve Escambia council. She was chosen by the National Education Association to speak in a promotional ad for the presidential election for Hilary Clinton. Donna has been an advocate for public education all of her life. Once asked by a student, "When did you decide to become a teacher?" she responded, "I didn't, I've always been a teacher."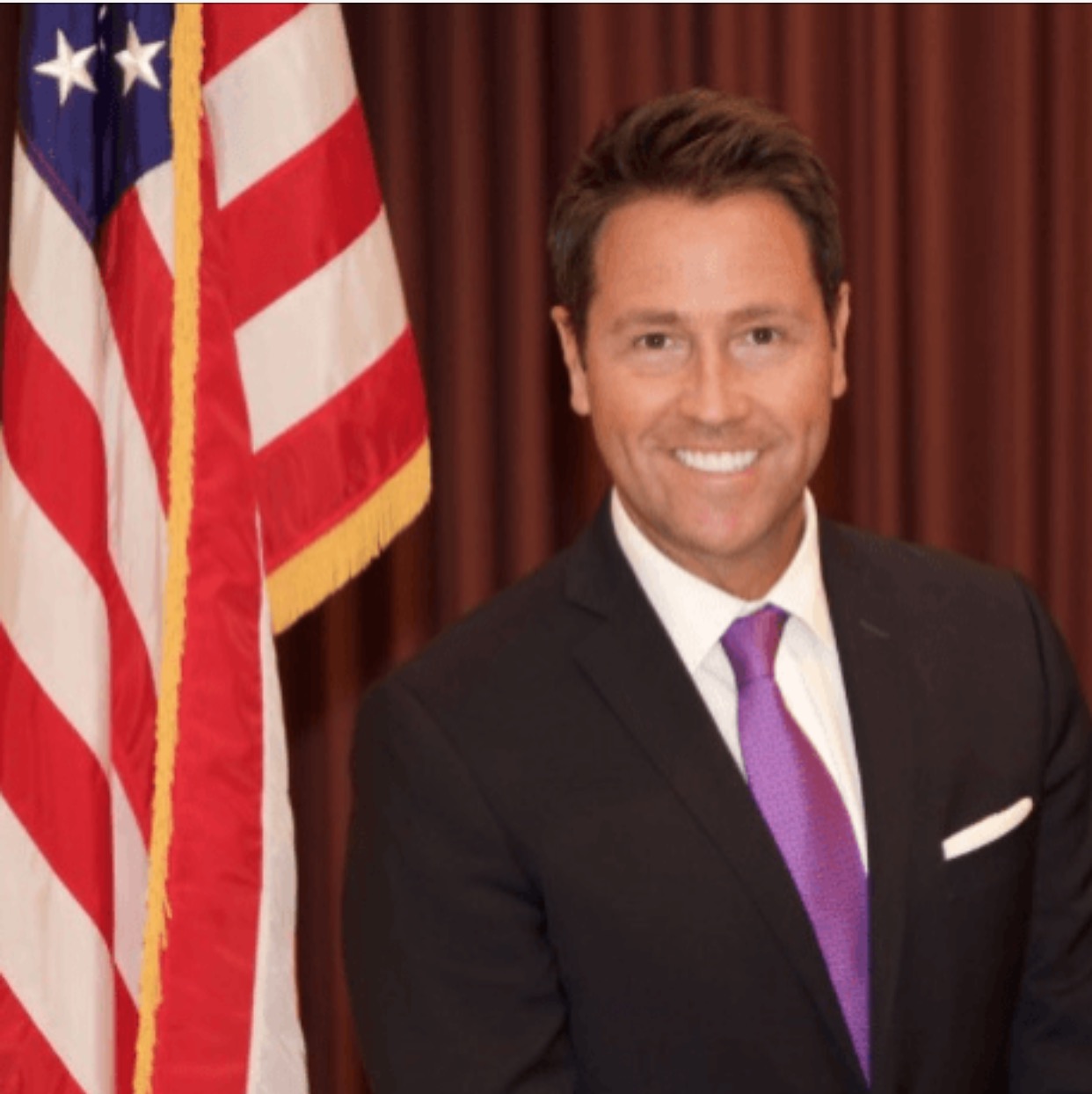 Ashton J. Hayward
Ashton Hayward was elected mayor of Pensacola in 2010 after the city passed a new "strong mayor" chartered government in 2009. As mayor, Hayward manages a city staff of almost 800, a budget of over $200 million, and works with members of the City Council to set policy and the city budget. Mayor Hayward serves on the board for Achieve Escambia and the Florida League of Mayors, and was appointed by Governor Scott as a commissioner for Volunteer Florida. Mayor Hayward has made major contributions to help unite our community and fostered an environment that has helped so many businesses and individuals succeed.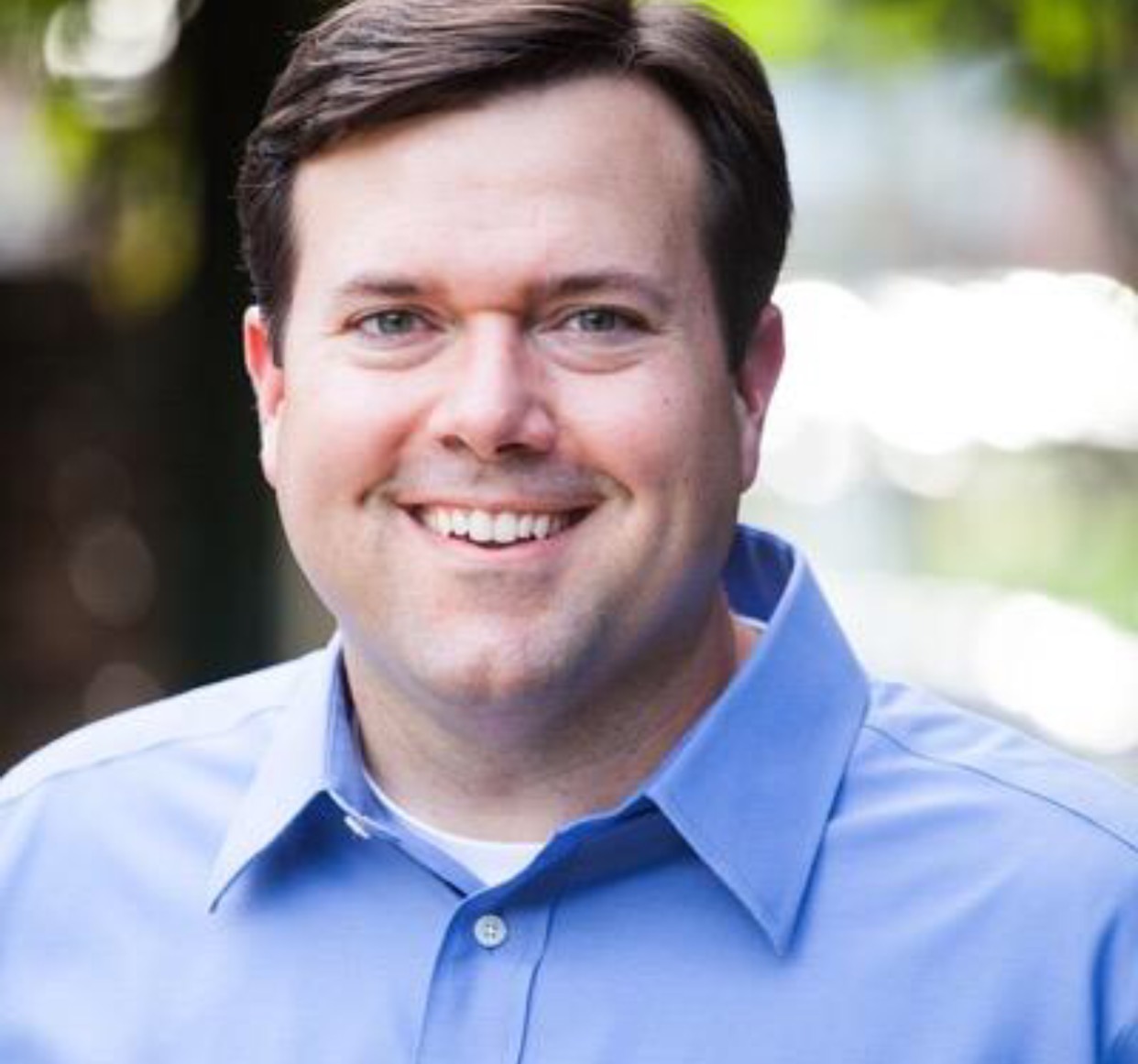 Clay Ingram
Clay Ingram is a passionate community leader with a history of service to the people of northwest Florida. He was selected leads the Greater Pensacola Chamber and was elected to the Florida House of Representatives in 2010. Prior to being elected to the legislature, Clay worked in sales, real estate and as a teacher in the Escambia County School District, where he taught courses in the Exceptional Student Education Department at J.M. Tate High School, his alma mater. A Pensacola native, Clay earned a bachelor's in communications from Florida State University, where as a member of the football team he started 49 straight games for Coach Bobby Bowden.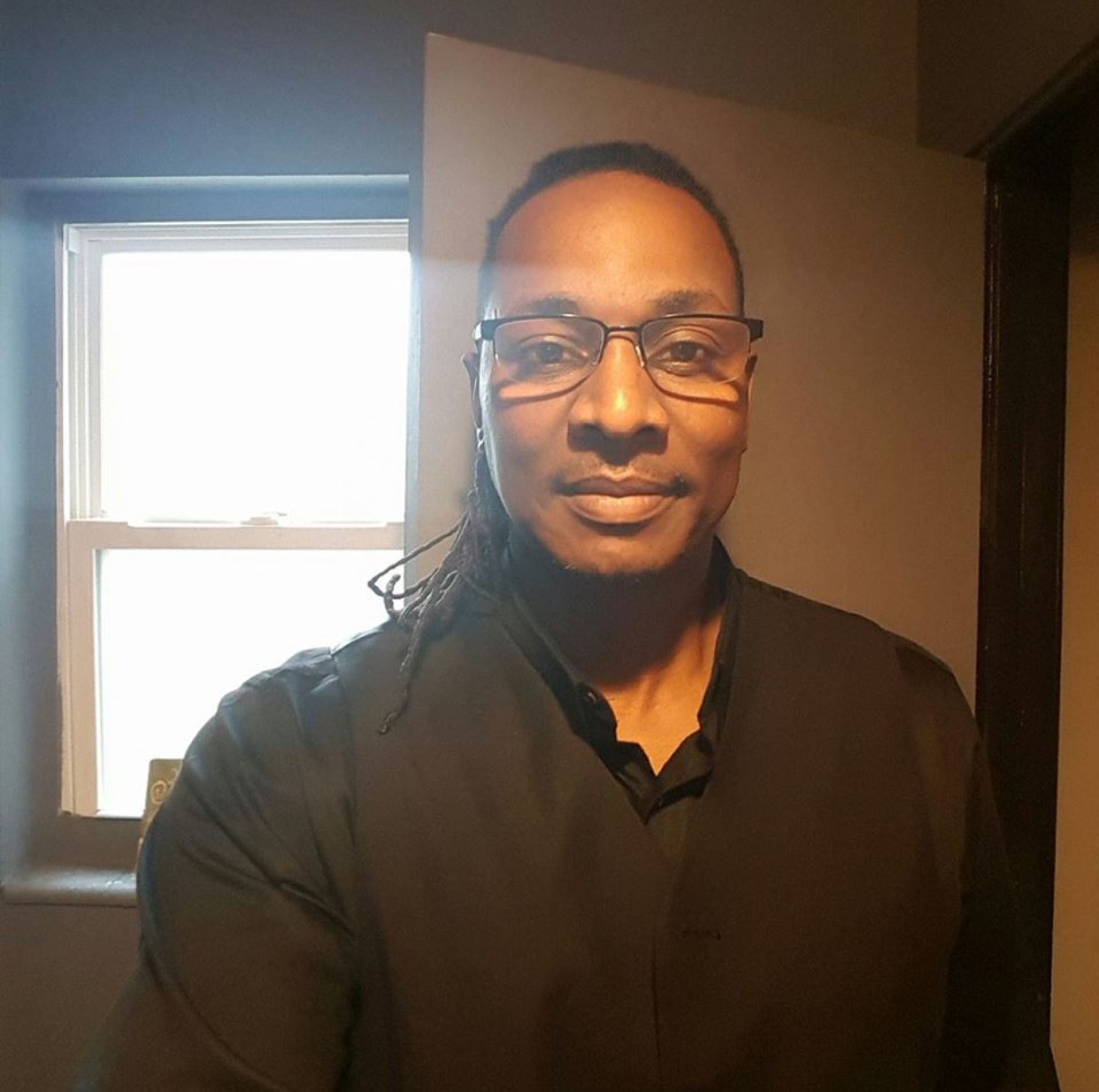 Rodney Jones
Rodney Jones, president of the NAACP Pensacola Branch 5124, is also director of the NAACP Florida State Conference. Through this role, he coordinated the efforts of multiple NAACP chapters between roughly the Escambia County and Liberty County region. The NAACP, established in 1909, is one of the the nation's oldest civil rights organizations, with a mission of ensuring the political, educational, social and economic equality of rights of all persons and to eliminate race-based discrimination. Jones advocates on behalf of this mission, which remains as critical today as it was a century ago.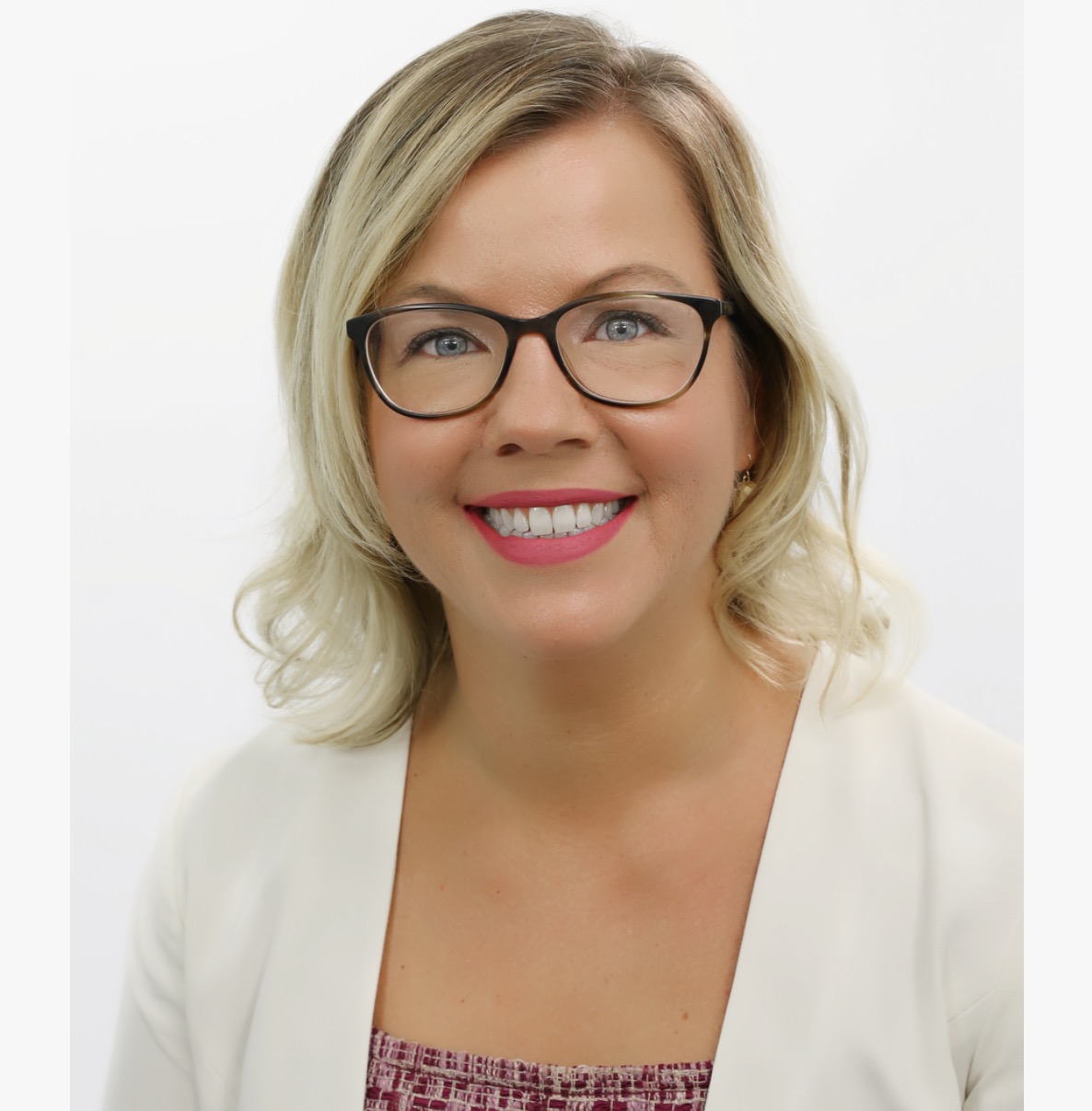 Kimberly Krupa
Kimberly Krupa joined the Achieve Escambia team in July 2017. Kimberly brings more than 15 years' experience in community and coalition building, fundraising, communications, nonprofit management, executive leadership and strategic planning. Her expertise centers on creating, coaching and leading proactive, high-performing teams using collective impact strategies: building movements, collectives and collaborations that actively create the conditions for change. Born and raised in New Jersey, Kimberly moved to Louisiana in 2002 and was actively involved in rebuilding New Orleans after Hurricane Katrina. Kimberly now lives in Pensacola with her husband, Dr. Jamin Wells, and their three children.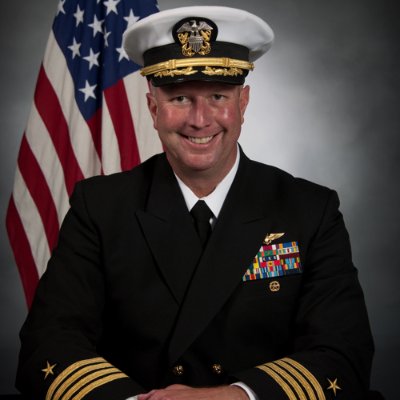 Captain Christopher Martin
Born and raised in Tennessee, Capt. Christopher T. Martin enlisted in the U.S. Navy in January 1984. Captain Martin has accumulated more than 3,000 hours and 400 carrier arrested landings. He has served on some of the US Navy's most prestigious vessels including the USS John C. Stennis (CVN 74) for her maiden voyage around the world, the USS George Washington (CVN 73) and the USS John F. Kennedy (CV 67) participating in combat operations in support of Operation Southern Watch, and the USS Theodore Roosevelt (CVN 71) in support of Operation Iraqi Freedom in the Arabian Gulf. His career decorations include a Defense Meritorious Service Medal, Meritorious Service Medal, Strike/Flight Air Medal, three Navy and Marine Corps Commendation Medals, two Navy and Marine Corps Achievement Medals and various unit, campaign and service awards.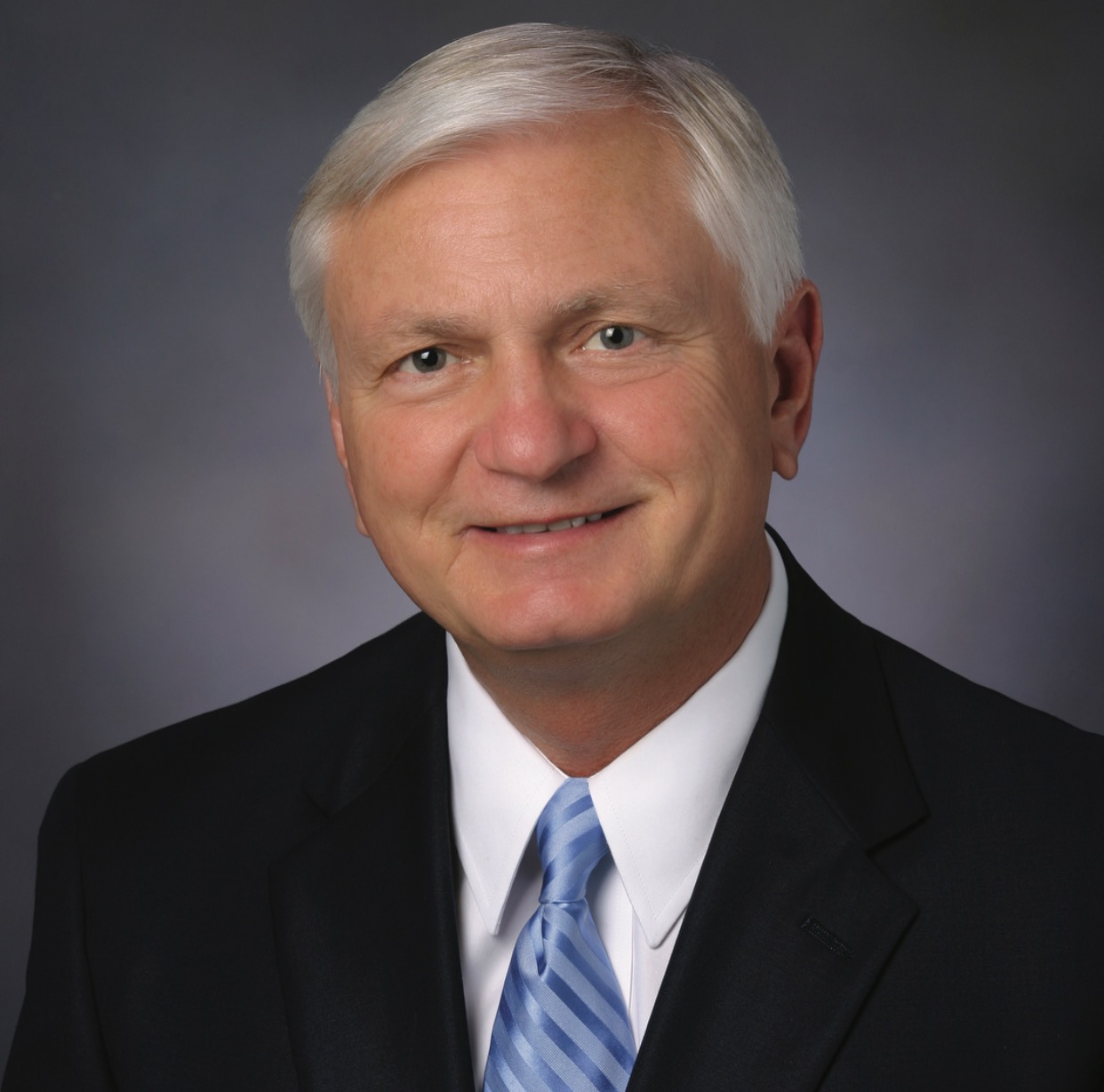 Dr. Ed Meadows
Dr. Meadows became Pensacola State College's president on June 1, 2008. He served 17 years in the Alabama Community College System, 12 of those years as a president. He also worked 10 years in the Mississippi Community College System, as a faculty member, department chair, and campus dean. Dr. Meadows believes that optimizing current and future student enrollment and success in Pensacola State College programs leading to a career is dependent upon not only the individual efforts of the student but also upon the efforts and success of Achieve Escambia in helping create a synergistic environment among all community agencies, organizations, and institutions in support of that preparation.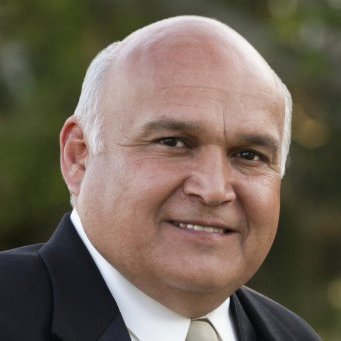 Randy M. Ramos
Randy Ramos is CEO, president and founder of Global Business Solutions, Inc. (GBSI), a Pensacola-based company that provides IT, cybersecurity and enterprise training to DOD, Government and Commercial companies. In 2010, Randy founded the Global Business Solutions Institute to provide humanitarian and Christian ministry services worldwide, enhancing the lives of those in need through cooperative education, training and support. Randy is president of the board of directors for the Pensacola Chapter of The Armed Forces Communications and Electronics Associationa a nonprofit association serving the military, government, industry, and academia as an ethical forum for advancing professional knowledge and relationships. Randy is an avid speaker on learning technologies and accelerating competencies in the competitive global economy.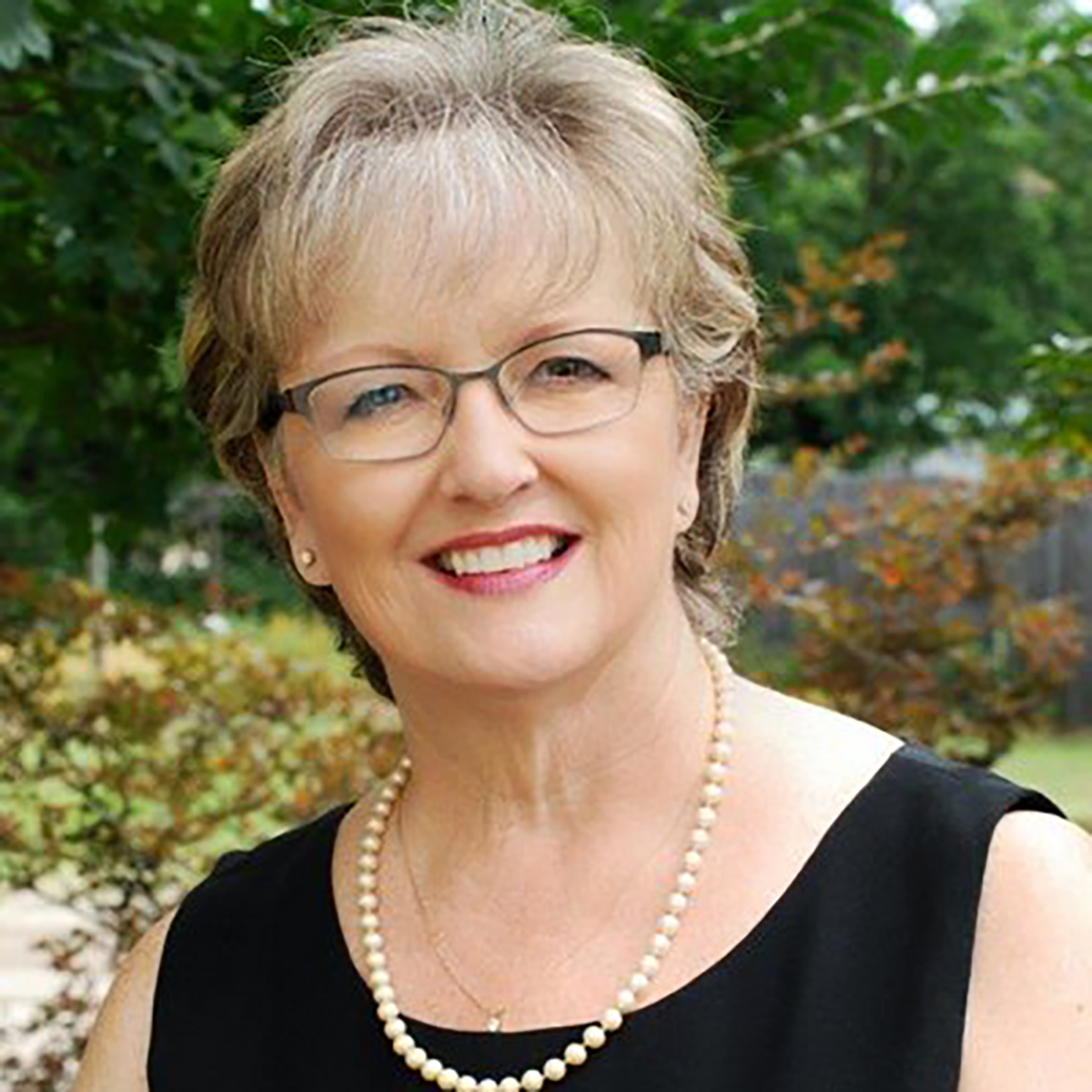 Sheryl Rehberg
Ms. Rehberg spent the last 18 years of her career in community collaborative work and management of programs and services to families. The last ten years were spent as Executive Director of CareerSource North Florida, a six-county area east of Tallahassee. She is knowledgeable of resources and strategies to develop strategic plans, both on the community level for economic development and child/family success, and on the business level as companies staff their jobs. Her expertise in the workforce system brings value to business discussions at any phase of development, and her leadership experience is valuable to local and regional processes. Ms. Rehberg is a product of public schools, a native of South Georgia, and earned her Bachelor's Degree in Organizational Leadership from LaGrange College in LaGrange, GA. Ms. Rehberg retired from full-time work in December of 2016, and rejoined Florida's workforce system in December 2017. She is also a proud mom of two sons and "Gran Gran" to four grandchildren.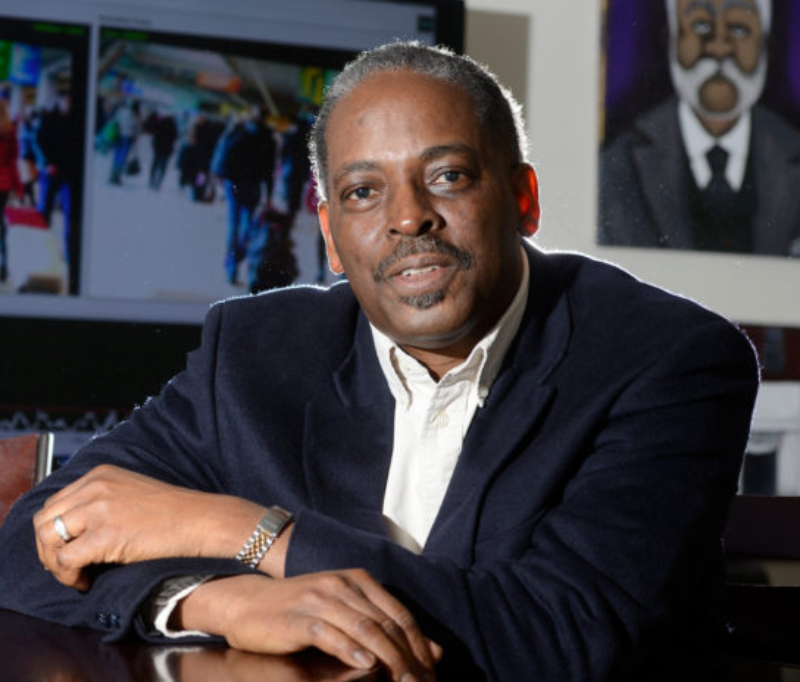 Lloyd Reshard
Lloyd Reshard serves as CEO of Cognitive Big Data Systems Inc., a local award-winning technology startup that graduated from the City of Fort Walton Beach's Venture Hive accelerator program. He's also the President of Pivotal Data Technologies. In 2012, Reshard retired after 26 years with the Air Force Research Laboratory, where he managed one of the largest branches with 34 employees, and executed $250 million in programs in six years.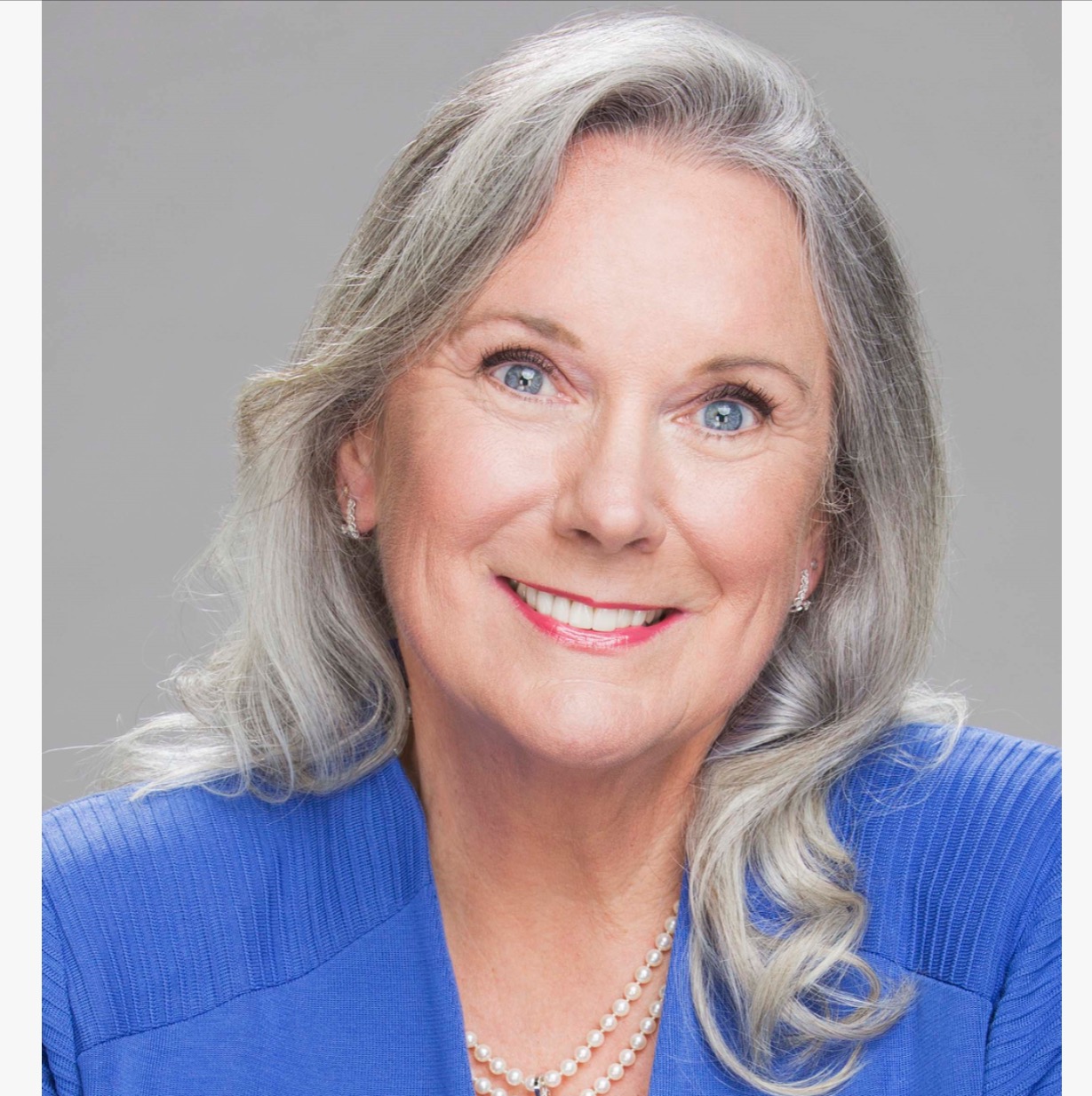 Dr. Martha D. Saunders
President Saunders began her academic career at UWF in 1984 as an assistant professor in the communication arts department. She rose through the ranks taking on several roles at UWF including coordinator of the public relations program for the communication arts department (1986-1996) and director of University Honors Program and Dean for the College of Arts and Sciences (1999-2002). Dr. Saunders' served as chancellor for the University of Wisconsin-Whitewater from 2005 to 2007, and as president of the University of Southern Mississippi from 2007 to 2012. In 2013, she returned to UWF as provost and executive vice president. On Jan. 1, 2017, Dr. Martha D. Saunders began as the sixth president of the University of West Florida. "Achieve Escambia offers us a unique and compelling opportunity to use the individual strengths of our community to lift us all."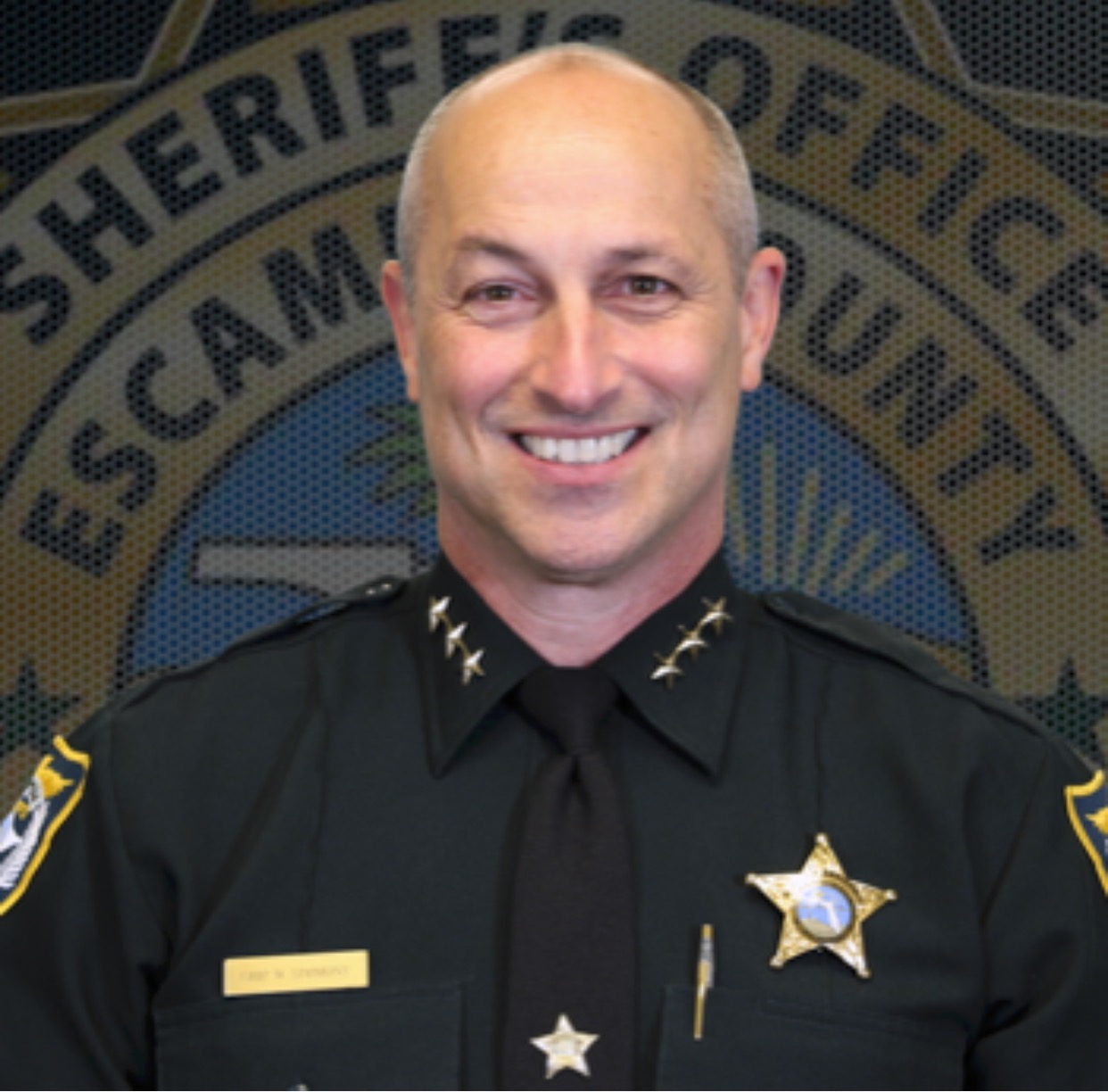 Chip W. Simmons
Chip W. Simmons is the Chief Deputy with the Escambia County Sheriff's Office. He previously served as Assistant County Administrator for Escambia County, and as Police Chief for the Pensacola Police Department before retiring from the Police Department in August 2015. He began his law enforcement career in 1984 as a corrections officer for the Escambia County Sheriff's Office and was hired by the Pensacola Police Department as an officer in 1986. His assignments have included uniform patrol, investigations, narcotics and SWAT.
Malcolm Thomas
Superintendent Thomas has led the Escambia County Schools to new levels of accountability and transparency since his election in November 2008. In 2011, Superintendent Thomas was selected Star Superintendent for school districts with less than 50,000 students and in 2013, he was bestowed the God in Government award. Superintendent Thomas supports the mission of Achieve Escambia because he understands that education is a critical element for all successful communities and that greater progress is achieved through the support and involvement of a diverse cadre of stakeholders.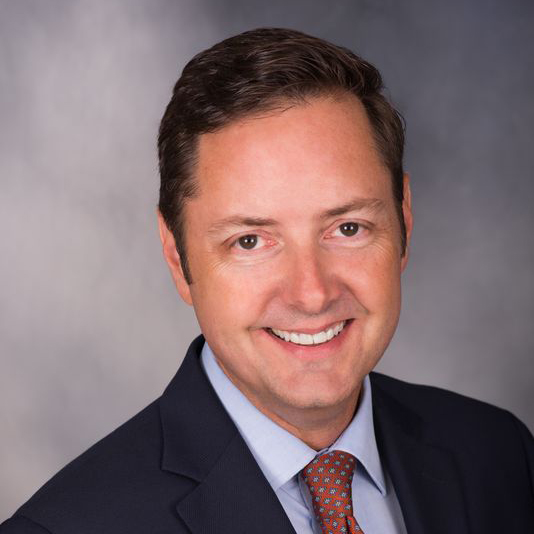 Carlton Ulmer
Carlton Ulmer is President and Chief Executive Officer for West Florida Healthcare. Carlton began his career with HCA in 2001 at Tulane University Hospital & Clinic in New Orleans. He later served as the Chief Operating Officer at Parkridge Medical Center in Chattanooga, Tennessee and Redmond Regional Medical Center in Rome, Georgia. Prior to coming to West Florida Healthcare Carlton served as President and CEO of Gulf Coast Regional Medical Center in Panama City. Carlton has served on many agency boards in the communities in which he has resided, as well as supporting multiple charities.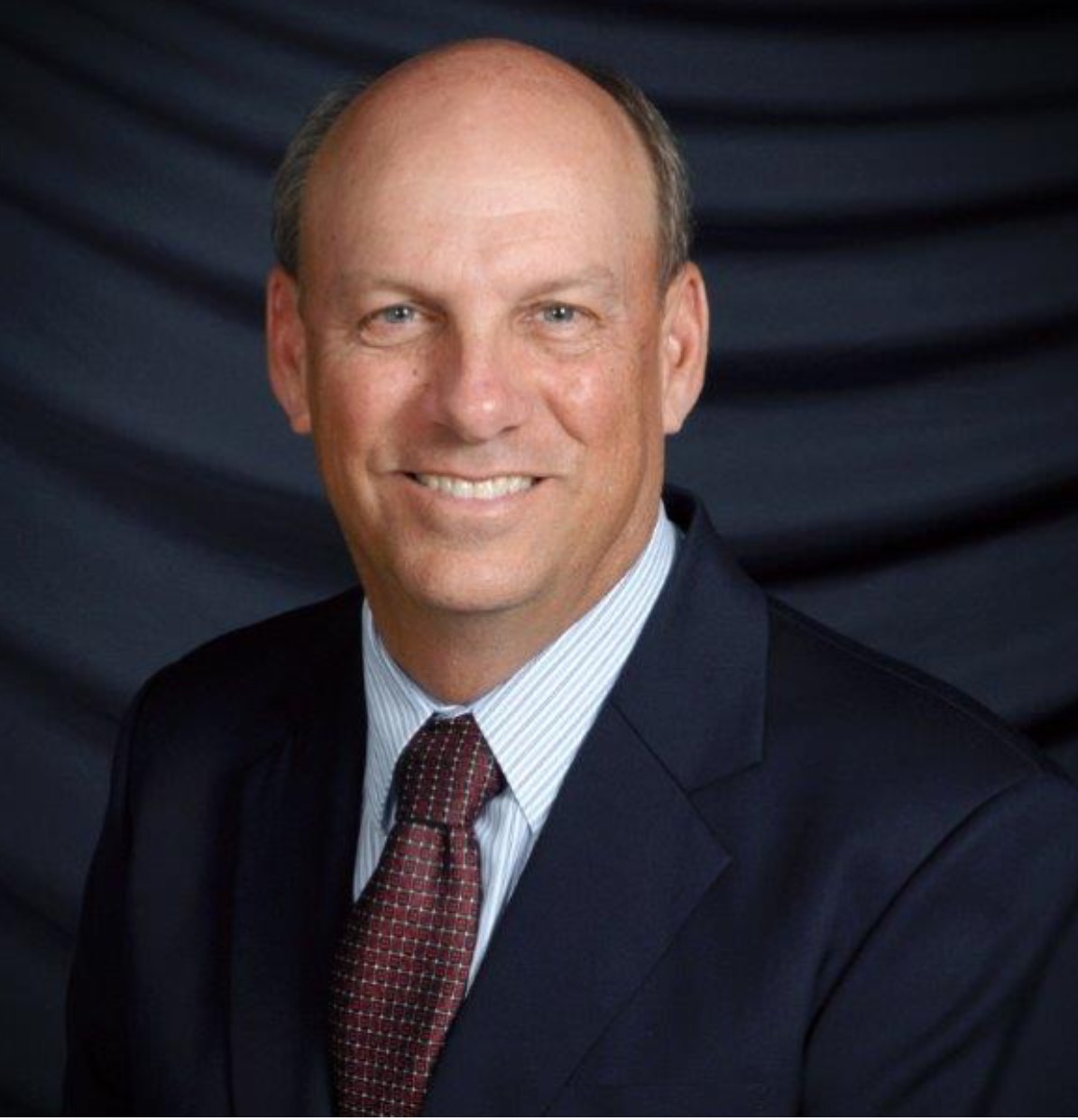 Walter Bruce Watson, Jr.
Bruce Watson assumed the position of Executive Director of the Early Learning Coalition of Escambia County in 2012. He is the former Executive Director of Independence for the Blind of Northwest Florida. Bruce is also a career Naval Officer and Naval Aviator.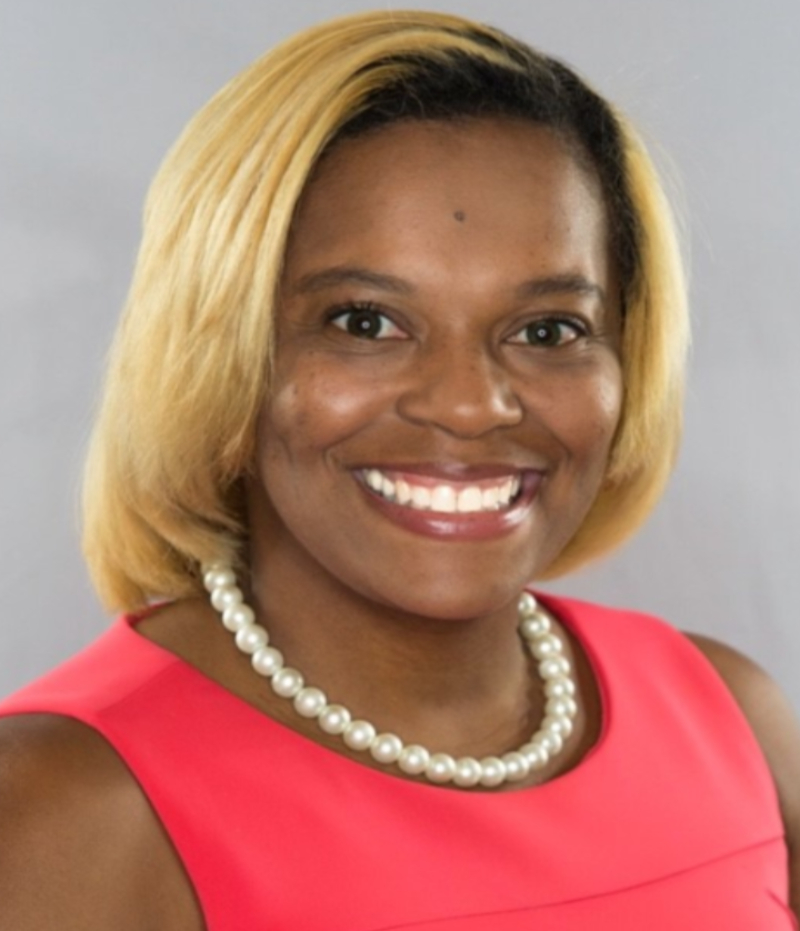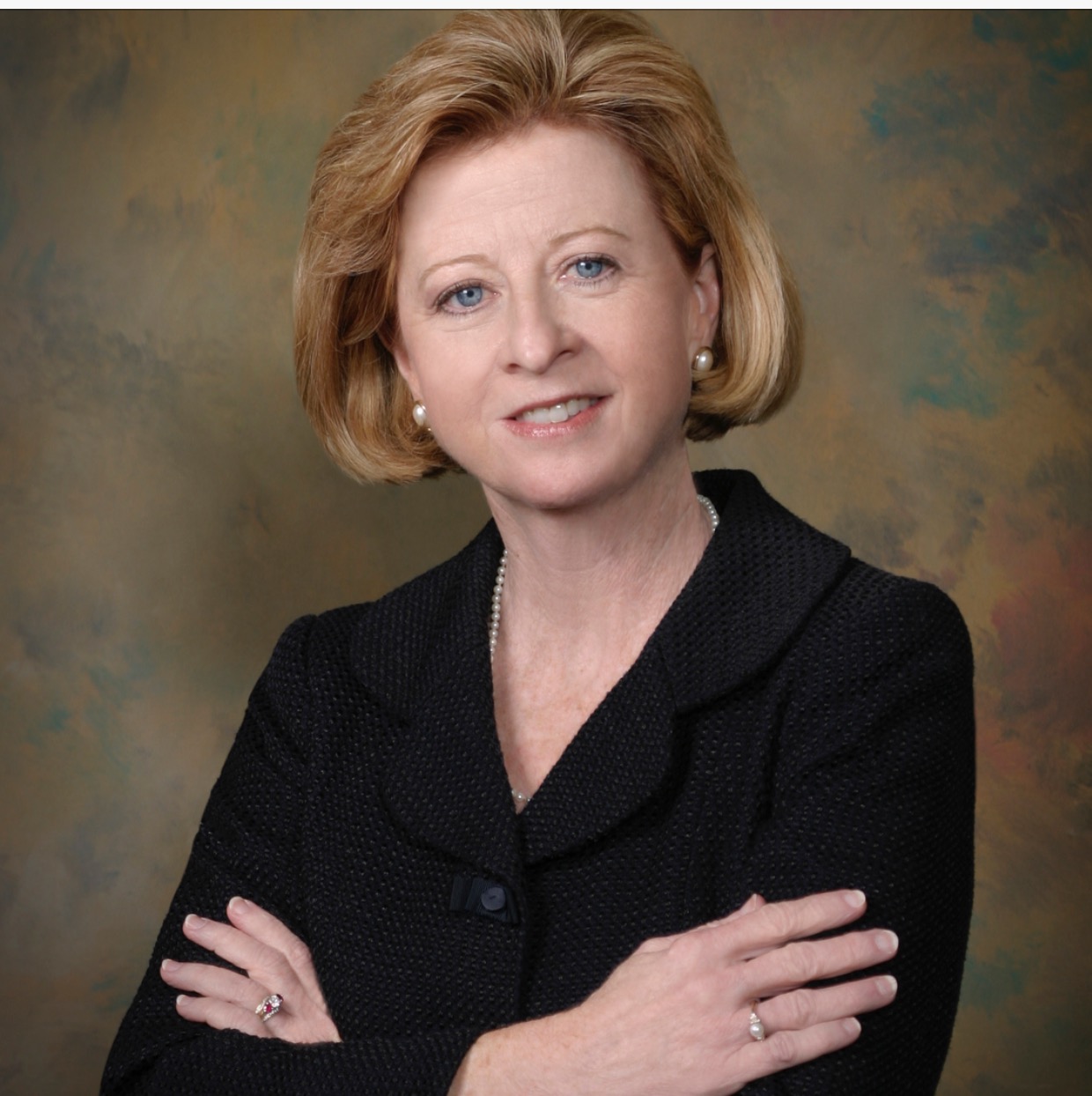 Robin M. Wright
Ms. Wright has served as Director of Court Services for the 1st Circuit has been involved in the development and implementation of two adult drug courts, two parent drug courts, and model dependency court programs. She has served as a consultant for National Drug Court Institute, National Association of Drug Court Professionals, National Council of Juvenile and Family Court Judges, Justice Management Institute, American University and the Department of Justice. She graduated from the University of South Alabama with a Bachelor of Arts degree in Criminal Justice Administration. She currently serves on the Supreme Court Certification Board for Court Interpreters, the Supreme Court Steering Committee on Families and Children in the Court, the Trial Court Budget Commission, the Dependency Court Improvement Panel, the Community Alliance, and various other state and local boards and committees.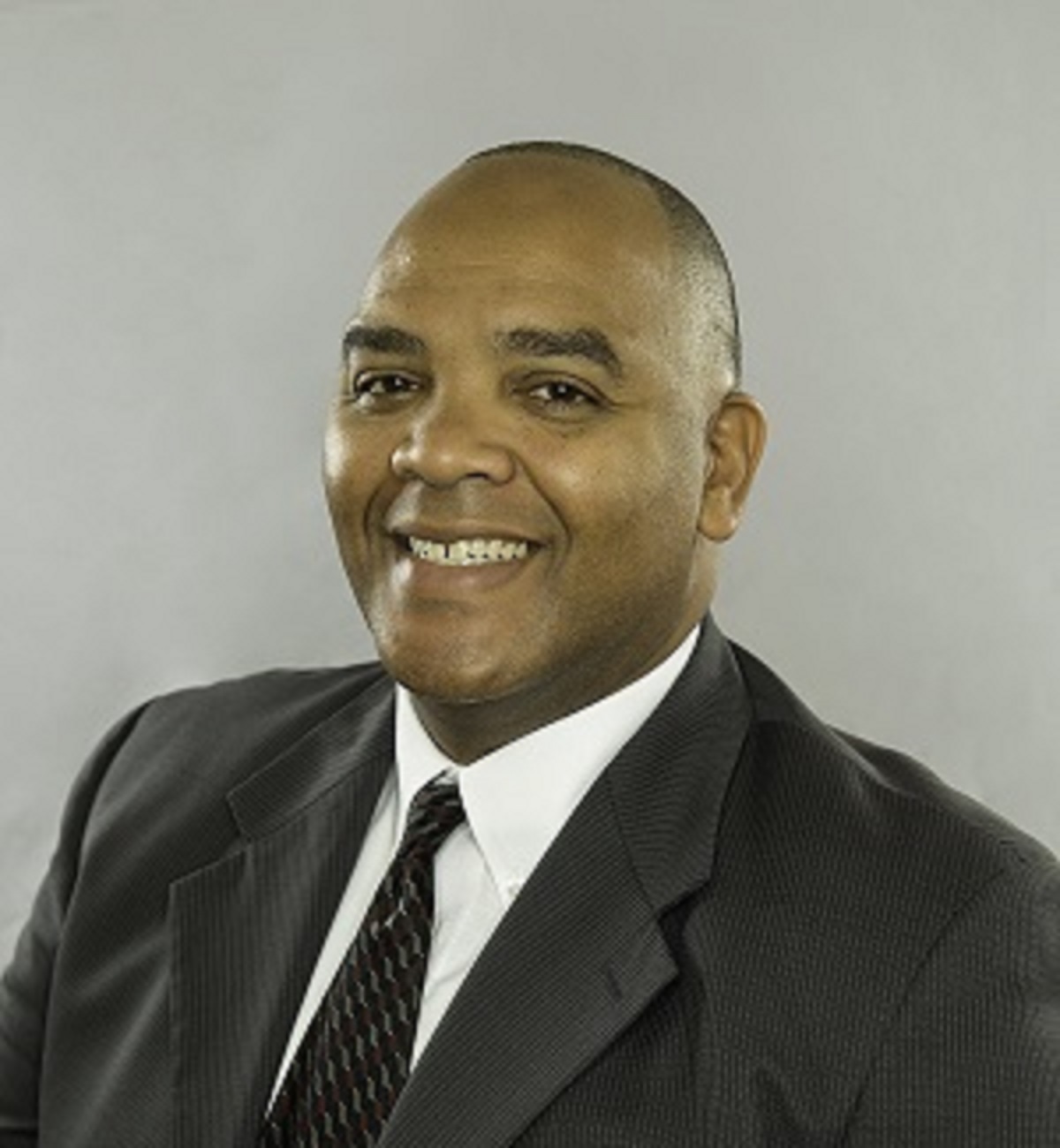 Brian Wyer
Brian is a Pensacola native, graduated from the University of West Florida and then immediately relocated to Tampa to pursue his professional IT career with PricewaterhouseCoopers (PwC). While at PwC, Brian managed several operations and quality control teams. He also created numerous Great Place to Work committees focusing on inclusion and diversity and performed productivity trainings. He also chaired Bring Your Children to Work and AllProDads teams to support educational efforts. Brian previously served on the UWF National Alumni Association and UWF Foundation boards for over 20 years. Prior to his current role, he was the Executive Director of Escambia County Public Schools Foundation and the UWF Student Ambassador & Development Coordinator. Brian currently serves on the Board of Directors for Junior Achievement of Northwest Florida.
Operational Support Team
Jennifer McFarren, Chair, Gulf Power Company
Jenn Petion, Co-Chair, FamiliesFirst Network
MaryAnn Bickerstaff, ARC Gateway
Deborah Nagle, Community Action Program Committee
Deborah Goldberg, Consultant
Vicki Pugh, Early Learning Coalition
Shawn Salamida, FamiliesFirst Network
Jennifer Grove, Gulf Power Company
Bill Dagnall, Navy Federal Credit Union
Bill Pearson, Navy Federal Credit Union
Karen McCart, Pen Air Federal Credit Union
Andrea Krieger, Pensacola State College Foundation
John Hosman, FS Advisors
Communications and Community Engagement Team
Bill Pearson, Chair, Navy Federal Credit Union
Jeff Rogers, Co-Chair, Gulf Power Company
Kristin Longley, Cox Communications
Jenn Petion, FamiliesFirst Network
Blair Castro, Uproar LLC
Data Team
Jennifer Grove, Co-Chair, Gulf Power Company
Zach Jenkins, Co-Chair, Navy Federal Credit Union

Dave Welborn, CDC Healthy Start
Doug Brown, Community Action Program Committee
Bruce Watson, Early Learning Coalition
Theresa Chmiel, Escambia County Healthy Start Coalition
Dr. Laura Colo, Escambia County School District
Michelle Taylor, Escambia County School District
Phyllis Gonazalez, Florida Department of Children and Families
Versilla Turner, Florida Department of Health
Jennifer McFarren, Gulf Power Company
Allison Romer, UWF Haas Center
Debbie Douma, Pensacola State College
Michael Johnston, Pensacola State College
Staff
Kimberly Krupa, Director
Hanan I. Yousuf, Data Coordinator & Analyst AmeriCorps VISTA
Contact Us
CONTACT US TO BE A PART OF THE MOVEMENT!