July 24, 2017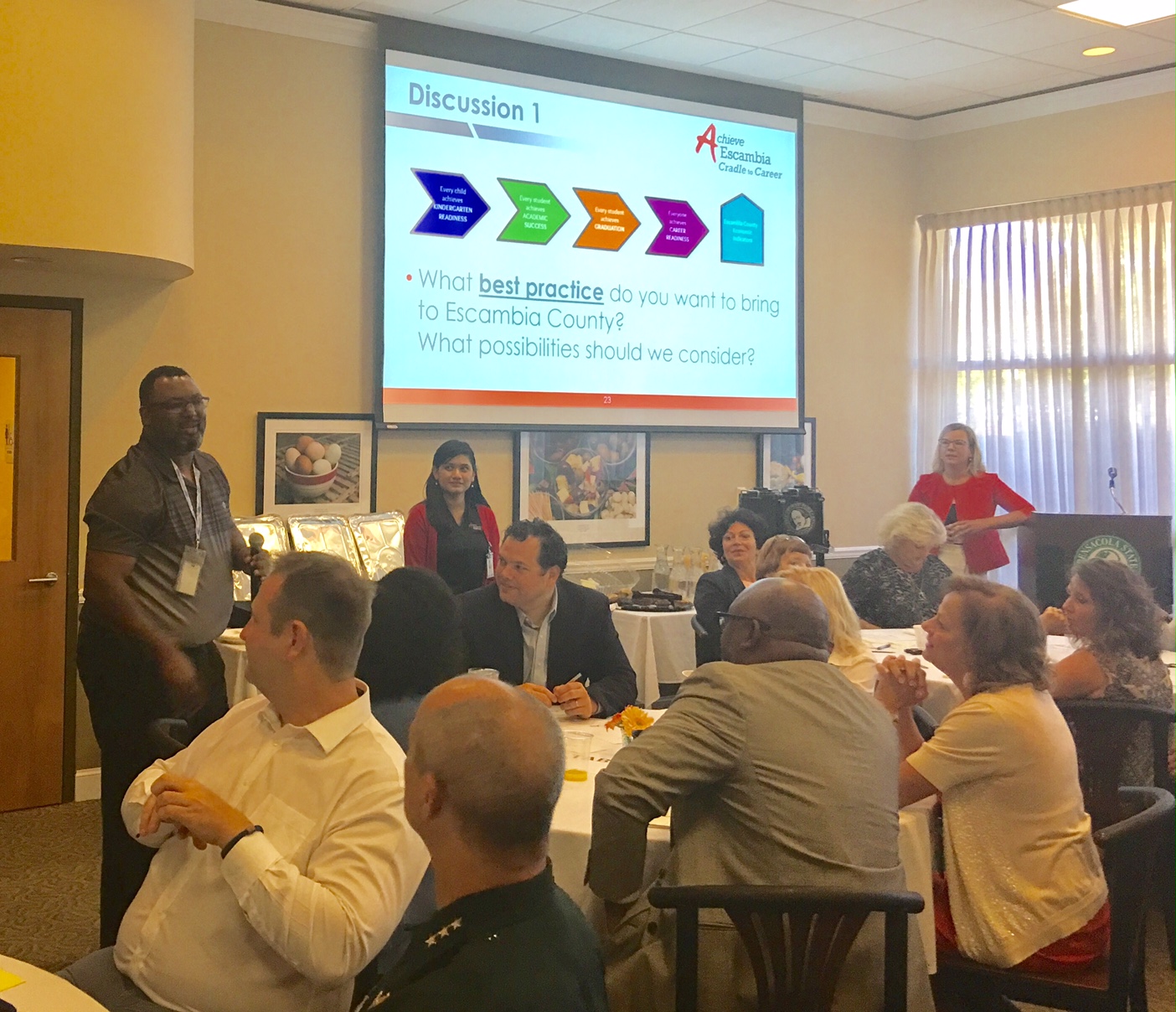 Last week, Achieve Escambia hosted a breakfast meeting for more than 60 local education leaders. Many of them had never been in the same room before. They came from child-care centers, public schools, private schools, career academies, colleges and universities, and workforce development agencies.
We used our time together to dream big. For more than an hour, we tackled big questions and wicked problems. That is, large-scale, long-term, complex problems that would be impossible for a single organization to tackle on its own. How can we put students at the center of our community? What is the one thing we can do to make things better for Escambia County children, youth and young adults? How can we align our efforts to improve outcomes from birth to employment?
By asking open-ended questions like this, we slowly began offering up solutions. In fact, our one-hour listening session inspired nearly 200 original ideas. Clearly, Escambia County educators have thought about this before.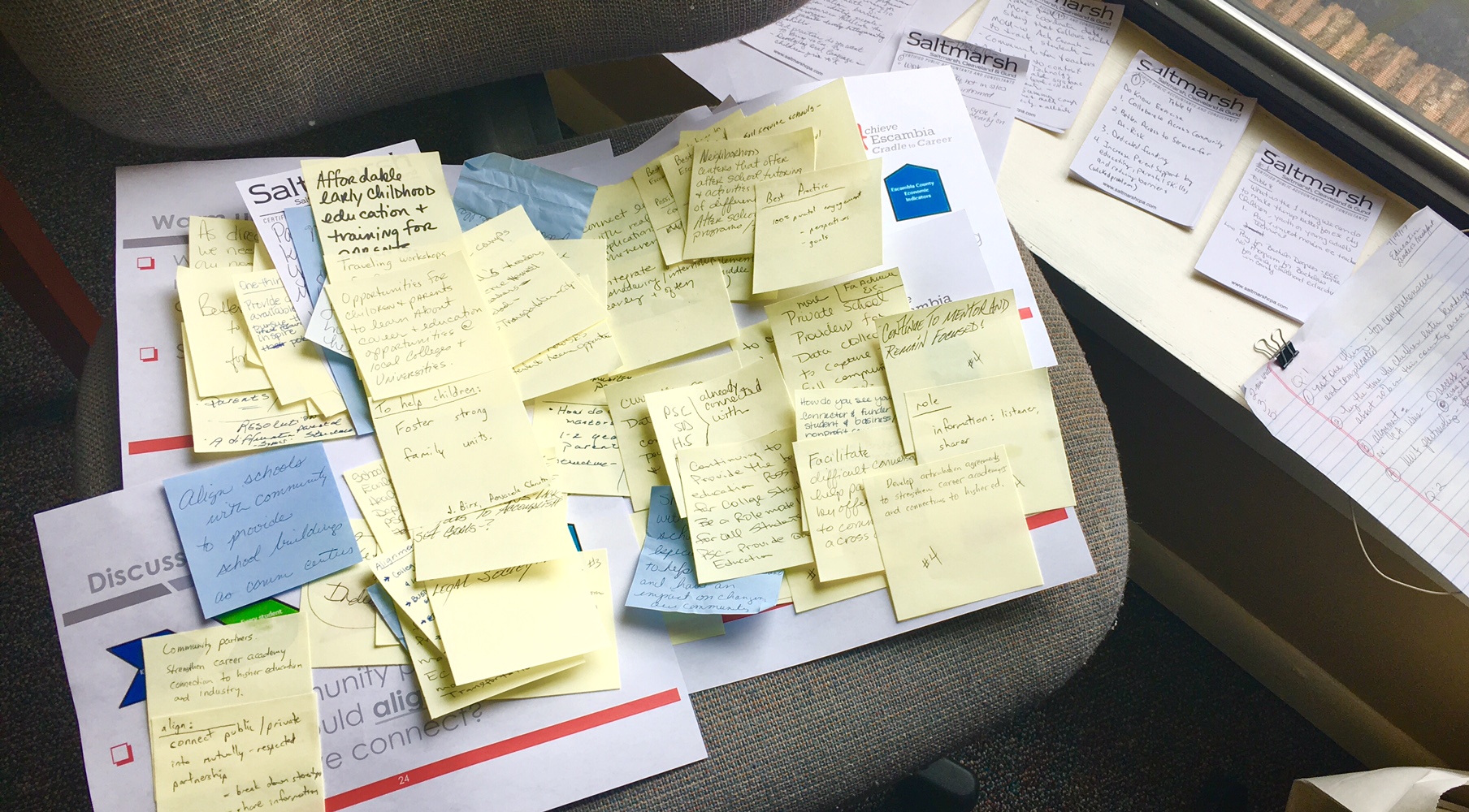 What's different now is that we now have the local capacity, through the Achieve Escambia movement, to develop a long-term framework for measuring progress toward our bold goals and for unifying partners to make a difference together. We are building the scaffolding to collectively and positively impact future generations. This means developing a collective system to not only use data in our decision-making, but to begin using the word "future" as a verb in our community.
We have a lot of problems to tackle. As the social entrepreneur Ari Walach said recently, "2017 is not peak civilization. There's a lot more we can do."
As a collective impact movement, Achieve Escambia is both a process and a way of thinking - that there is not one of us who is smarter than all of us.
Working together, we will expand what we know about our community's state of education, cradle to career. Working together, we will deepen our understanding of what's possible to change the lives of Escambia County families. Working together, we will use our role as influencers and changemakers to reflect forward, to steadfastly do our part to move the needle, knowing it takes patient urgency to see the results of today, tomorrow.
There's a place for everyone in the Achieve Escambia movement. Contact us today to get involved.
- Kimberly Krupa